Heritage attractions and experiences in Nelson Mandela Bay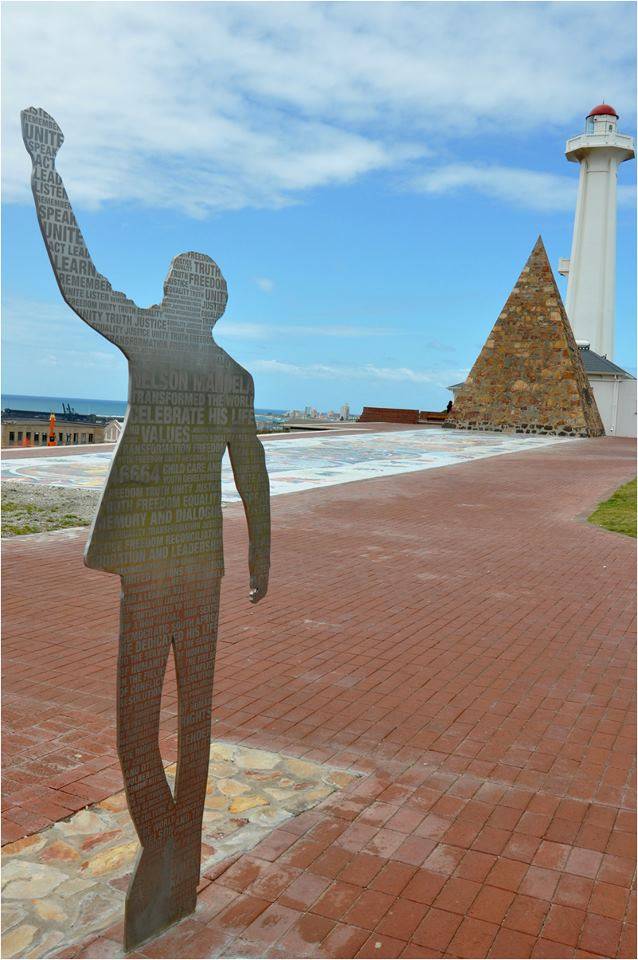 Nelson Mandela is honoured and remembered in Port Elizabeth and surrounding areas
If you're interested in history and heritage, you need to visit Nelson Mandela Bay, which is named after the great former South African president.
Amy Shelver, who is involved with youth activations at Nelson Mandela Metropolitan University, says: "Whenever I'm advising a first-time visitor to the area about what they should do, I always start with Route 67. The route weaves through the inner city and speaks to both colonialism and resistance, incorporating art galleries, museums, the Athenaeum and much more."
View a Route 67 map, and see what TripAdvisor user have to say about the route in their reviews.
Bradley Levack, of Djembe Heritage Initiatives, sums up the atmosphere when visiting Nelson Mandela Bay: "When you walk around, you don't get a feel of my culture or your culture – you feel OUR culture, and that's what makes it feel so special."
He adds: "People who have done a tour of the Red Location have had their lives changed. Visitors today don't just want to experience a product, they want to experience a process, and people in the Red Location have adapted brilliantly to this."
Some of South Africa's greatest musicians, artists, poets, writers and politicians came from Nelson Mandela Bay, and visitors exploring heritage in the area will discover this.
Some of the heritage attractions you should definitely visit while in Nelson Mandela Bay include:
For more information about how to visit any of these attractions, please call Nelson Mandela Bay Tourism on +27 (0)41 582 2575 or send an email to info@nmbt.co.za.
Some of these attractions and experiences are available at discounted rates when your purchase the Nelson Mandela Bay Pass.
Featured Posts
24 June 2019 | Anje Rautenbach

Are you looking for a bit of luxury, style and panache when it comes to travelling? While…

17 June 2019 | Eleanor Douglas-Meyers

With the school holidays and winter in full swing, the phrase; "I'm so bored" is likely to…

12 September 2018 | Anje Rautenbach

September is one busy month; it's the start of spring, there's rugby and also heritage…