Mandela Month 2016 - A Reflection
02 August 2016 | By Anje Rautenbach
Nelson Mandela is the father of our nation, the uTata of South Africa, a symbol of hope, compassion and dedication and every year South Africans take hands for 67 minutes to do something for someone else, in honour of Madiba.
It was inspired by a call Nelson Mandela made for the next generation to take on the burden of leadership in addressing the world's social injustices when he said that "it is in your hands now. It's more than a celebration of Madiba's life and legacy. It is a global movement to honour his life's work and act to change the world for the better. Every person in this world can make a difference, no matter how big or small their contribution.
But since the first Mandela Day, 18 of July 2010, the words of Madbia, "We must use time wisely and forever realize that the time is always ripe to do right", have inspired many to extend their 67 minutes into more minutes and to go out and make EVERY day a Mandela Day.
"It is in your hands, to make a better world for all who live in it." - Nelson Mandela
Nelson Mandela Bay Tourism
supported a variety of causes
on Mandela Day to honor the birthday of our city's namesake and Ms Mandlakazi Skefile, CEO of Nelson Mandela Bay Tourism said "to carry on with Madiba's legacy of restoring dignity is of upmost importance to have a beautiful and sustainable destination."
Watch this video,
a reflection of Mandela month
, and ask yourself what does Mandela mean to you, to South Africa and what can we do, as individuals, to make every day a Mandela Day?
The message behind Mandela Day is simple – each individual has the ability and the responsibility to change the world for the better. If each one of us heeded the call to simply do good every day, we would be living Nelson Mandela's legacy and helping to build a country of our dreams. The baton of leadership has been handed over to us. It is in our hands now to make a positive difference.

The baton is in my hands, your hands and our hands - go out and make every day a Mandela Day.

"What counts in life is not the mere fact that we have lived. It is what difference we have made to the lives of others that will determine the significance of the life we lead" – Nelson Mandela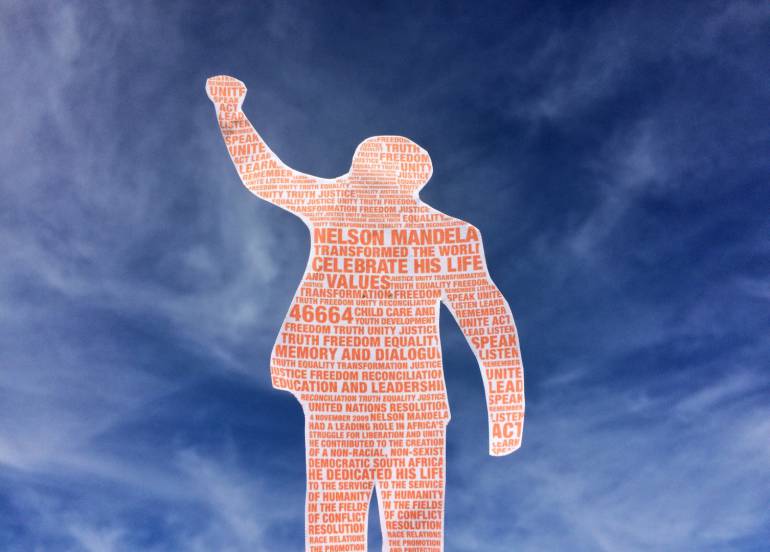 Written by Anje Rautenbach, travel blogger at Going Somewhere Slowly. Follow her journeys around South Africa on Facebook, Twitter and Instagram.
Featured Posts
24 June 2019 | Anje Rautenbach

Are you looking for a bit of luxury, style and panache when it comes to travelling? While…

17 June 2019 | Eleanor Douglas-Meyers

With the school holidays and winter in full swing, the phrase; "I'm so bored" is likely to…

12 September 2018 | Anje Rautenbach

September is one busy month; it's the start of spring, there's rugby and also heritage…