Plans afoot to extend the Bird Island Marine Protected Area
The Bird Island Marine Protected Area (MPA) could be extended from 700 hectares to 120 000 hectares, to further protect wildlife in the area.
If given the go-ahead the MPA will extend about 75km along the coast, from the Port of Ngqura to Cannon Rocks near Alexandria. Offshore, it'll go out for as far as 20km at its furthest point.
Bird Island, under the custodianship of the Addo Elephant National Park, http://www.nmbt.co.za/listing/addo_elephant_national_park.html is now in its tenth year of existence.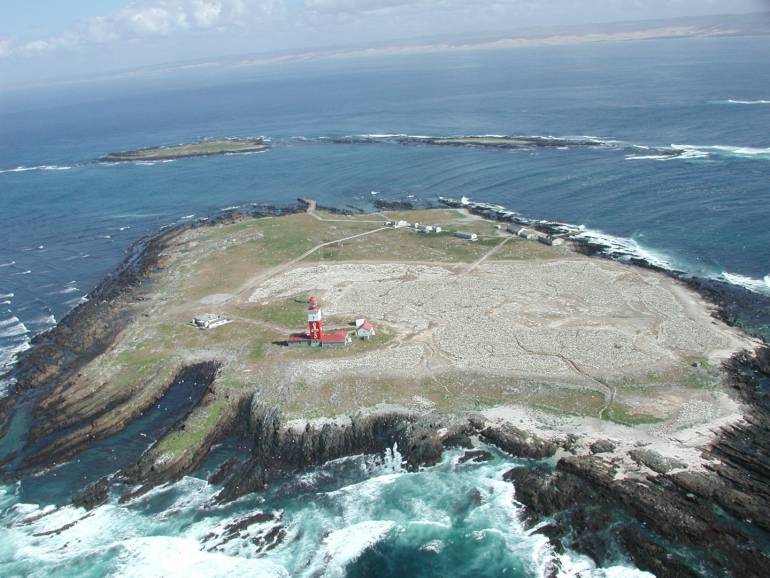 In a press release Fayroush Ludick, SANParks communications manager, says: "The main objectives of the MPA are to conserve biodiversity, focus on threatened and overexploited species, contribute to rebuilding fish stocks and minimising conflict and cost to fisheries activities."
The Bird Island group, the entire MPA, include Bird, Seal and Stag Islands and is home to several species of red-data listed seabirds – including the Cape gannet, roseate tern and African penguin – while the reefs around the islands are important for abalone and linefish.
Addo is the only national park in the world where the Big 7, comprising lion, leopard, rhino, elephant, buffalo, southern right whales and great white sharks, can be seen.
The extension of the MPA will include areas that are home to the highest percentage of endemic linefish species, host the largest breeding populations of gannets and penguins, and have the longest, most productive sandy beach in the Southern Hemisphere.
Last year SANParks and the Departments of Environmental Affairs and Agriculture, Forestry and Fisheries met with commercial fisheries to discuss the proposed MPA off Algoa Bay.
Following broad consultation, Minister of Environmental Affairs Edna Molewa will have to gazette the intention to declare an MPA, after which public engagement will be held.
Featured Posts
24 June 2019 | Anje Rautenbach

Are you looking for a bit of luxury, style and panache when it comes to travelling? While…

17 June 2019 | Eleanor Douglas-Meyers

With the school holidays and winter in full swing, the phrase; "I'm so bored" is likely to…

12 September 2018 | Anje Rautenbach

September is one busy month; it's the start of spring, there's rugby and also heritage…