Winter Sunrises, Sunsets and Sundowners in the Bay
30 May 2018 | By Anje Rautenbach
The days are getting shorter and the weather cooler and that means it is that time again when Nelson Mandela Bay's sky turns into 50 shades of pink, orange and purple in the morning and afternoon. During winter, when the air is clearer and crisper, twilight hours turn the sky into an array of vibrant and dramatic colours and sunset-and-sunrise admirers are quick to grab a phone or a camera to capture the golden hour hues.
Where to go to enjoy a sunrise in the Bay
Shark Rock Pier
Shark Rock Pier is definitely one of the Bay's most iconic sights and it is features prominently on numerous sunrise photos.
Pipe Beach
Pollok Beach - or the Pipe as it is known locally - is one of the Bay's surfing hot spots thanks to its excellent waves.
Somewhere along Marine Drive
Jump in the car or on the bicycle and chase the sunrise (or sunset if the clouds play along) along Marine Drive.
On the Beachfront
With three blue flag beaches, all with excellent sunrise views, you are spoiled for choice early in the morning.
Where to go to enjoy a sunset in the Bay
Cape Recife
Lighthouse, beach, camera, action! Cape Recife Nature Reserve has unspoiled beaches, natural dune vegetation, rocky outcrops, a lighthouse and a bird hide. When the sunset colours paint the whole sky Cape Recife Nature Reserve is the place to be.
Schoenmakerskop
Schoenmakerskop, fondly known as Schoenies, has its fair share of rock pools, beautiful views and dense, green coastal scrub.
Kragga Kamma Game Park
Golden hour and wildlife is a match made in heaven, the light is simply stunning as the animals glisten in the sunset at Kragga Kamma Game Park.
Sardinia Bay
Sardinia Bay is known as one of the best walking beaches thanks to its long stretch of unspoiled coastline and it is also the starting point of the Sacramento hiking trail (8 km).
Amsterdamhoek
The bird life in the Amsterdamhoek region and the Swartkops Estuary is absolutely incredible; pack your camera and bring binoculars.
Where to go to enjoy a sundowner in the Bay
Company Social Brasserie
Company Social Brasserie is all about "company" with their social dining experience and sharing-style food; they pride themselves in serving fresh local produce and have a great selection of wine, craft beer and artisanal cocktails.
What visitors say: "Awesome place, with beautiful sea views. The staff were very attentive and ensured we were looked after. The menu was very cool with lots of choices, only had drinks which were delicious! Would highly recommend for a nice time on the beachfront."
Where: 49 Beach Road, Humewood.
Cubaña
Experience an authentic Latino Social Caffe and eatery when visiting Cubaña; indulge in a cocktail, experience a slice of Havana and sit back and relax with a view of the ocean and the McArthur Baths.
What visitors say: "Service excellent, good food, great location, nice music throughout the day. Good place to spend with friends."
Where: 49 Beach Road, Humewood.
Blue Waters Cafe
Whether you want a view of the Bay's working harbour, Shark Rock Pier or the beach - sit inside or outside - Blue Waters Cafe is the answer and situated in one of the best locations for a sundowner in the Bay.
What visitors say: "We live in PE and this view is always different. It depends on the day. This food is spectacular as is the service. We are always back."
Where: The Beachfront Boardwalk, Marine Drive, Summerstrand.
Something Good
A classic family-style roadhouse that's been around since the early fifties (originally named Bird Rock Roadhouse). It has been an icon for decades with good food, an even a better view, the occasional old school movie night and the perk of being just around the corner from Pollock Beach.
What visitors say: "The view is unbeatable - a sparkling bay, sandy beaches, and frequent dolphin "flybys". There's a good variety of food, with plenty of healthy and veg options. Service is good, and the staff has clearly been well trained. For littlies (and pets) there is an outside area with jungle gyms."
Where: Marine Drive, Summerstrand.
Barnacles
Often described as the Bay's best kept secret, Barnacles is the perfect place to unwind after a long day. Go, relax and enjoy and uninterrupted view of the Indian Ocean while dolphins and whales frolic around in the water.
What visitors say: "Magical time sitting outside and watching the dolphins play in the waves while enjoying a delicious meal."
Where: 1 Elizabeth Road, Seaview.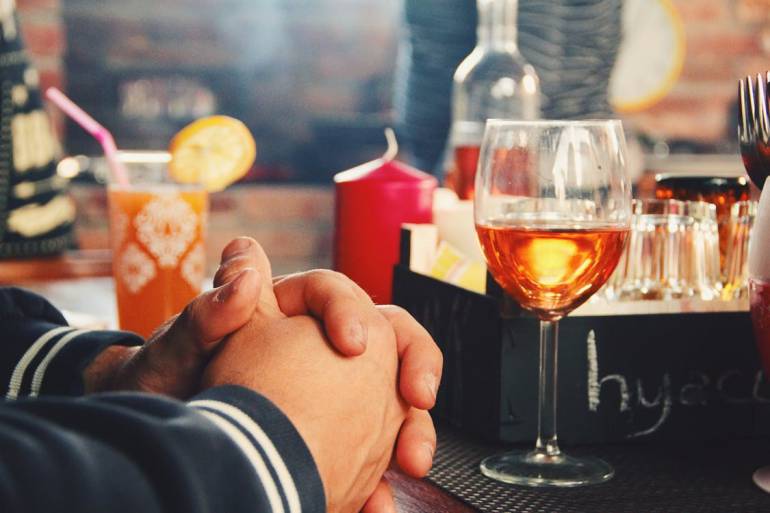 Featured Posts
With an abundance of things to see and do in and around Gqeberha (Port Elizabeth), it is…

24 June 2019 | Anje Rautenbach

Are you looking for a bit of luxury, style and panache when it comes to travelling? While…

17 June 2019 | Eleanor Douglas-Meyers

With the school holidays and winter in full swing, the phrase; "I'm so bored" is likely to…