A Poet's Journey to the Bay
24 April 2018 | By Anje Rautenbach
Rebecca Tantony, a poet, writer and performer, recently journeyed to South Africa for one of her projects,
Singing My Mother's Song
.
Nelson Mandela Bay
played an imporant role in the poet's journey and we checked in with Rebecca after her visit.
More about Rebecca Tantony
Tantony's work offers 'a tapestry of intricate themes, bold writing and passionate intensity, creating a lyrical conversation straight to the heart. She has read internationally in numerous venues, including the Royal Albert Hall, the Natural History Museum, the Arnolfini, St George's, The South Bank Centre as well as Cheltenham, Bath, Bristol and Ledbury Literature Festivals. Her commissioned short stories, journalism, and poetry have been published in various anthologies and magazines such as Bare Fiction, Mslexia, Oh Comely and Ink, Sweat and Tears and she has appeared on the BBC and Radio Four.
When not reading she teaches poetry and creative writing in multiple venues, including the Barbican Theatre and Royal Geographical Society. In San Francisco, she worked for the globally-recognised creative writing centre, 826 Valencia. Rebecca is currently teaching the Performance Poetry Module and general Creative Writing to BA students at Bath Spa University.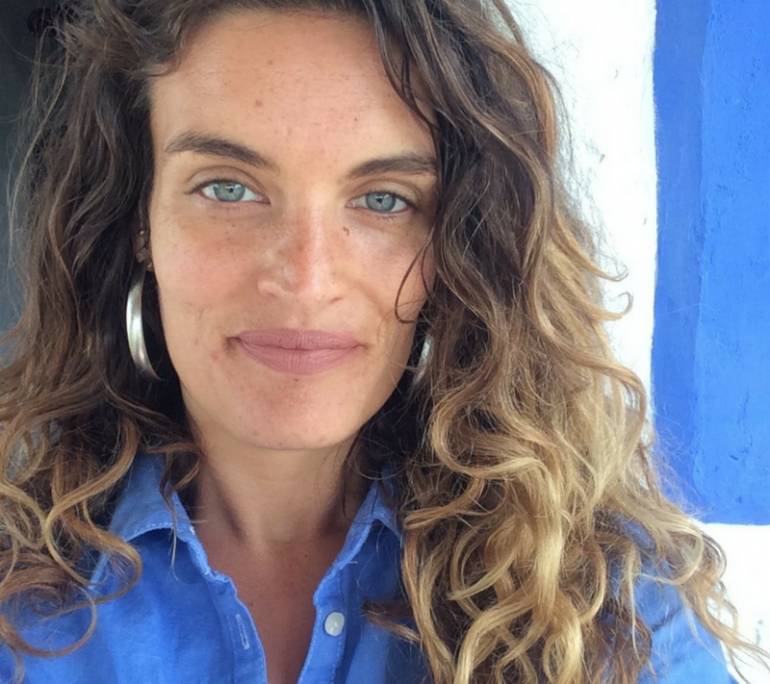 And now, more about her journey to South Africa and Nelson Mandela Bay
You visited South Africa as part of one of your poetry projects called, Singing My Mother's Song. Can you tell us more about the project?
This journey started as a whisper, a quiet mouth that kept asking questions. Over the years it became a coherent and clear voice, that kept getting louder. Now it is a song, sprung from a yearning to fill in the missing parts. To understand my mother's story. It is something that goes beyond memory and imagination, and moves into the experiential and real. Ultimately, it's a chance to shed light, in order to change the direction of a future. With thanks to The Arts Council England, this journey will see me create a new collection of poetry published in 2019, which will explore family lineage, diaspora and the feminine. It will be a cross medium project in which writers, dancers, illustrators and film makers, from South Africa and the U.K, are united.
Clearly Port Elizabeth played – and still plays - a significant role in this journey of yours, where did you go and what did you get up to while visiting Nelson Mandela Bay?
We went to the incredible Addo Elephant National Park, out on a boat into the ocean besides dolphins and penguins. I went to the South End Museum, which was powerful, and honest and vital to see. We had a tour around the city when first arrived by the wonderful Lyn, that was jam packed with art, history and information, so we were really able to land and feel the intricacies of the place. We bought local crafts, neon leather earrings and hand-made candles, walked along the harbour, by the boats and across the sand. We ate amazing food, and met so many wonderful humans.
If you had to highlight one experience of your visit to our shores, what would it be?
It would have to be the safari; it was almost holy to see the landscape and nature so vibrant and endless. I described it as, 'having a religious experience and God is a wild animal in a national park.' This was a morning I shall never, ever forget.
Of course you had to indulge in the Bay's hospitality and our selection of fine restaurants and coffee shops. Are there any restaurants that you'd recommend to other visitors?
Yes. I absolutely loved having a braai in the restaurant at the New Brighton Township. A local DJ played really good house music, and an amazing poet named Poetic Soul, shared her writing. The atmosphere was joyous and celebratory and the food was incredible. So fresh and tasty.
If you were based in the Bay, where would you find inspiration and choose to write from?
By the water for sure. I found the harbour, the pier, the shore, the water, really magical to be around and this often sparked ideas.
You've met many poets in South Africa, some still in school. What advice do you have for young, aspiring poet?
Your story is important. It carries a message and it deserves to be heard.
If you had to describe the Bay to someone's who has never visited, what would you say?
A ten minute city with a huge heart.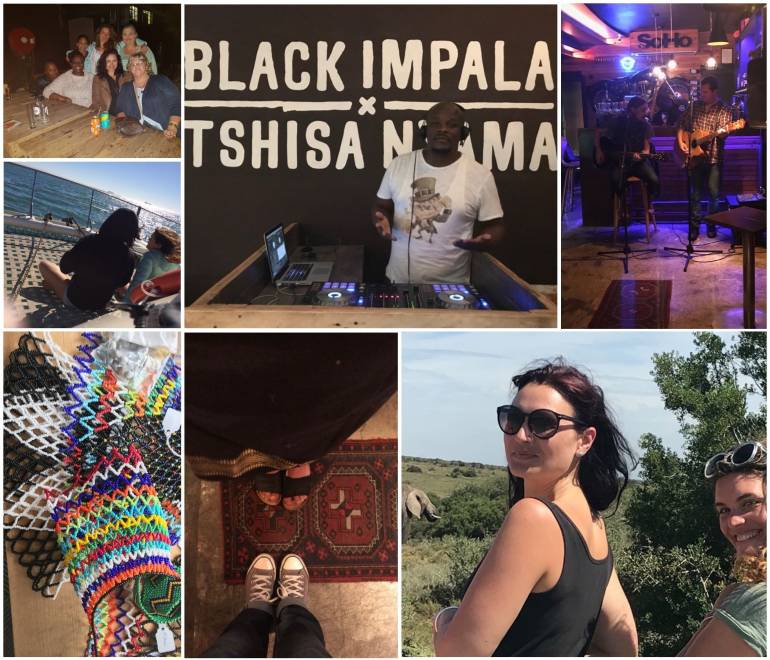 A perfect day in the Bay is…
...gathering all the wonderful diverse residents together, sharing stories, eating amazing food. I felt like I had made a family in Port Elizabeth, from the staff at Nelson Mandela Bay, to the restaurant owners and artists of the city. Ultimately it really was the people that made all the experiences memorable.
We hope that Nelson Mandela Bay will see you soon again! Are there any other attractions in the Bay you want to visit?
Dolphin and whale watching if I am around during the right time. Now that would be something spectacular to witness. I am sure I would be lost for words.
Stay up to date with Rebecca and her journey
Project website: www.singingmymotherssong.com.
Rebecca's website: www.rebecca-tantony.com.
Instagram: @rebeccatantony
Twitter: @rebeccatantony
Facebook: Singing My Mother's Song and Rebecca Tantony Poet.
Find her books - Talk you round till dusk (2015) and All the journeys I never took (2017) at Burning Eye Books.
Featured Posts
24 June 2019 | Anje Rautenbach

Are you looking for a bit of luxury, style and panache when it comes to travelling? While…

17 June 2019 | Eleanor Douglas-Meyers

With the school holidays and winter in full swing, the phrase; "I'm so bored" is likely to…

12 September 2018 | Anje Rautenbach

September is one busy month; it's the start of spring, there's rugby and also heritage…