Dolphin, whale and penguin watching in Port Elizabeth
"We probably have a 90% success rate with whale sightings, and we can see up to 400 dolphins in a school"
– Lloyd Edwards
If you'd like to see whales, dolphins and penguins up close in nature, then your best port of call is Port Elizabeth – and Raggy Charters your guide of choice.
Lloyd Edwards, owner of Raggy Charters, is a well-known tour guide and photographer who has helped top international film crews (such as the BBC) obtain rare footage of whales and dolphins over the years. He's the only licensed, boat-based tour guide in the region, and he's all about providing an excellent value-for-money experience.
Edwards explains that there is never a bad time of year for whale and dolphin tours in Port Elizabeth's Algoa Bay. From January to July, the phenomenal sardine run attracts various marine and birdlife, while the breeding season for various whales ensures their presence throughout the rest of the year.
Whale species include southern right, humpback and Bryde's, while both bottlenose and common dolphins are prevalent in the Indian Ocean.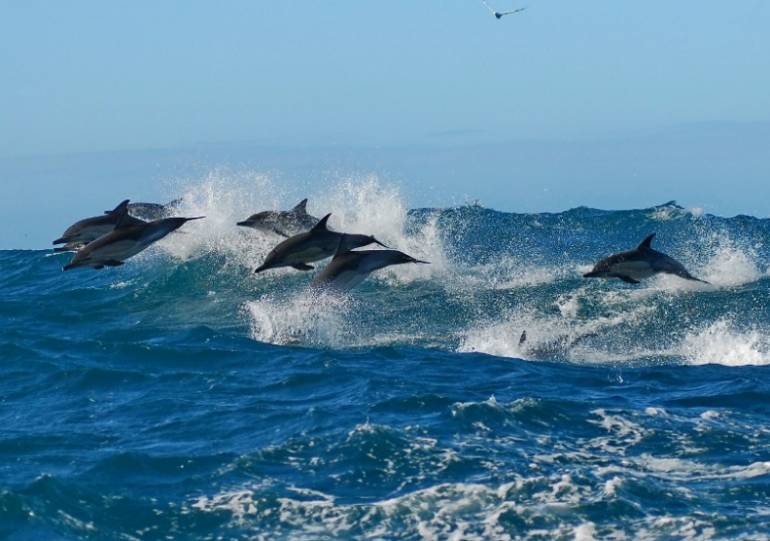 "We probably have a 90% success rate with whale sightings, and we can see up to 400 dolphins in a school when we go out," Edwards explains.
One of the world's largest colonies of endangered African penguins (estimated around 22 000) lives on St Croix island, and a fishing ban around this island in recent years has allowed the penguin population to grow.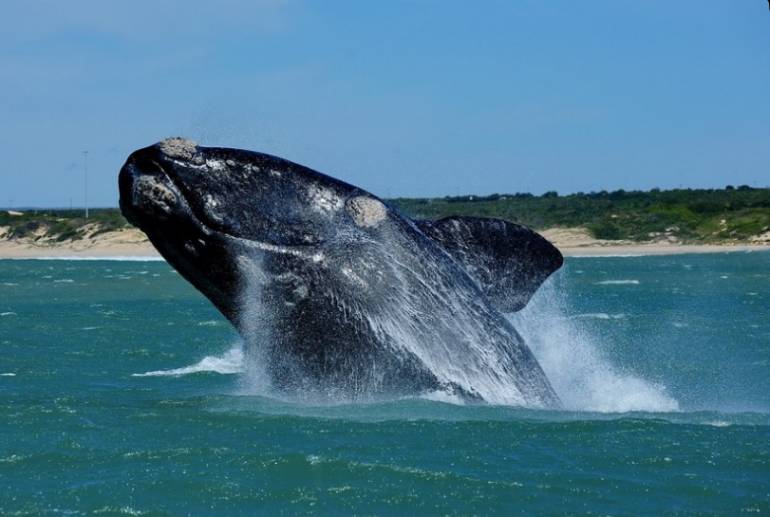 Breaching southern right whales are common during breeding season
Edwards is a former police colonel, who trained police divers for many years. He's a great storyteller, with a vast knowledge of the ocean.
TripAdvisor users have provided rave reviews for Raggy Charters. Of the 66 reviews submitted so far, 59 have rated the company as "excellent," and four as "very good."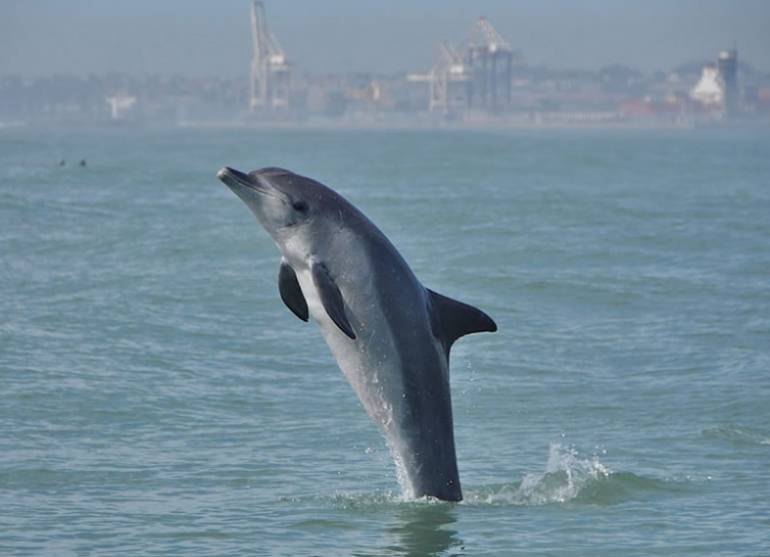 Dolphins love to entertain people, even in the wild
MaikD_13, a TripAdvisor user from Germany, wrote: "It is really easy to book. I called late afternoon and was offered a tour the next morning. The catamaran is quite big and also has a platform on the roof of the cabin. You have to climb on it (no ladder), but it offers a better view and a great feeling during full speed.
"The guy (Lloyd) was on time and after only a few minutes we were heading towards St Croix, an island full of penguins. However, their number is decreasing and according to him the trip also supports scientific research on the topic. He made sure that you can get close to the animals without disturbing them too much."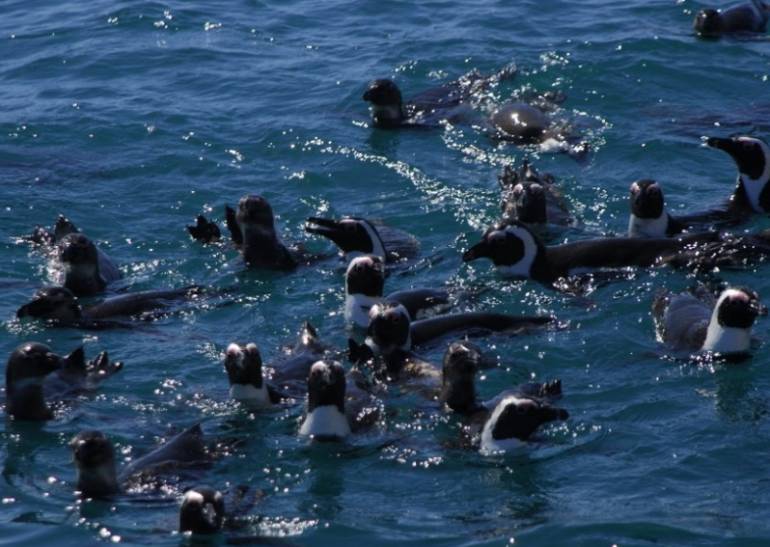 Wild African penguins in the Indian Ocean
To book a tour with Edwards, visit our website or call +27 (0)73 152 2277.
Raggy Charters is also a discounted experience option for those who purchase the Nelson Mandela Bay Pass.
Featured Posts
24 June 2019 | Anje Rautenbach

Are you looking for a bit of luxury, style and panache when it comes to travelling? While…

17 June 2019 | Eleanor Douglas-Meyers

With the school holidays and winter in full swing, the phrase; "I'm so bored" is likely to…

12 September 2018 | Anje Rautenbach

September is one busy month; it's the start of spring, there's rugby and also heritage…