Father's Day in the Bay
06 June 2017 | By Kerryn Botha
Sunday the 18th of June… Father's Day, I hope you haven't forgotten? It's around the corner and from my experience over the years, my Dad tended to get a little neglected. Not by choice obviously, but it falls slap bang in the middle of examinations (school and university) and my Dad being the unassuming hero he is, often settled for something a little more simple. This year I will be fortunate enough to have finished my exams and I've decided to take full advantage and show my Dad just how grateful I am for all he does for me and how very blessed I am to call him my Dad. I've being scouting for some ideas and this is what I've come up with so far.
My Dad has always loved sport. He's gone from playing rugby, fishing competitively, to running, even cycling, but the real shocker came about six years ago when he came home with a set of golf clubs. This after he would say how boring a sport golf was and even more so to watch. Oh how the tides have changed. On any given weekend, if you were to pay our home a visit, you would most likely find golf on the telly and Dad himself has developed what we like to term a "superpower". No matter what topic you are talking to my Dad about, he can almost certainly find a way to bring it back to the Holy Grail… Golf. It's actually quite amusing. As much as I have tried, and oh how I have tried to get into golf and enjoy it with my Dad, I just don't have the patience. I know that it would mean the world to my Dad if for just one day, I went along with it all and joined him for a round of golf. His favourite golf course is Wedgewood Golf Club. It's a little bit further out, but I think that's why he loves it. It's his time to unwind, enjoy the outdoors without the sights and sounds of the city. Having been there myself, it's absolutely gorgeous. I may just have been able to understand at least one aspect of why my Dad so loves and enjoys one of the most frustrating sports known to man. That being said, whenever my Dad gets a free oportunity, he's on the nearest golf course he can find, which is why I'm cosidering getting him a Nelson Mandela Bay Pass for Father's Day, because pass holders recieve a free round of golf at Humewood and Walmer Golf courses.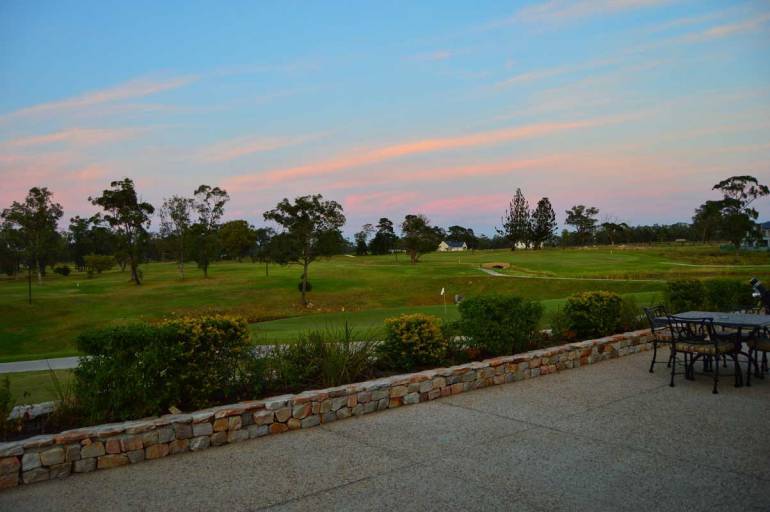 Another option I have thought about, is a club fitting at the Pro Shop. Before I continue, I promise this isn't just a golf themed post, but when your Dad loves golf as much as mine does, it's bound to come up more than once. As I was saying, Graeme and his team at the Pro Shop have some pretty incredible high-tech equipment to help you get the most out of your swing, or should I say your dad's swing. Make a booking, get him to take his clubs along and they'll help him make adjustments to his current equipment. It's R400 for the gapping on the wedges and R600 to look at the full set. They'll also be happy to advise on any other equipment your Dad may want to add in time to come.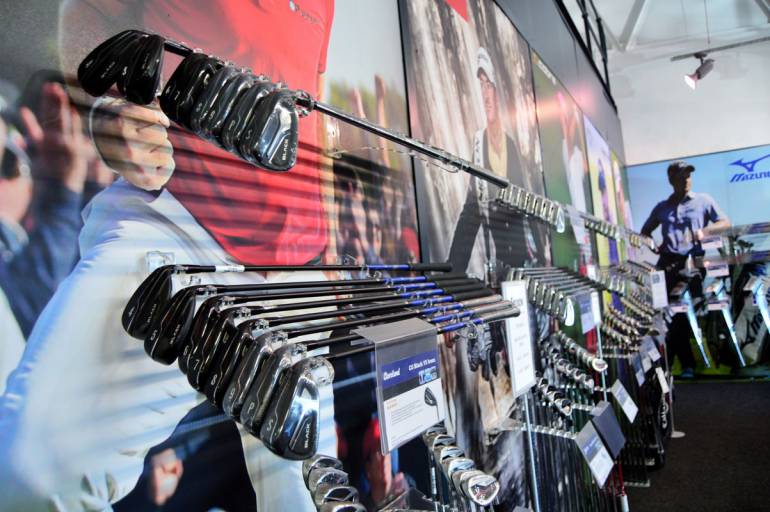 What's Father's Day without a good wholesome meal? I wracked my brains on this one. Trying to think of which place my Dad would pick for himself and the answer was actually very obvious when it eventually came to me. Grass Roof! My Dad is all about family, just chilling out and he loves being outdoors. That in a nutshell is what Grass Roof is all about and good wholesome farm style food as well. I went and had a look at what they have planned for Father's Day. They're going to be doing three sittings; 9 am breakfast, 12 pm lunch and 3pm gentlemen's tea. Booking is essential and from my experience, Grass Roof is busy on any given weekend yet alone for a special occasion, so book sooner rather than later to avoid disappointment.
Last, but certainly not least, I was recently privileged enough to go through to Adrenalin Addo and experience the longest and fastest double zip line in South Africa and the big swing. I should probably at this point share that I am by no means an adrenalin junkie, but even I managed to have an absolute ball. Waking up the next day, I found myself feeling rather nostalgic about the whole event and very eager to go back and do it all over again. I simply can't think of a better person to share it with. You see, I am an only child and I'll never forget how growing up, people always asked if I wasn't lonely without siblings. I never could make sense of their concerns. It's only now that I'm older, that I realise just why. You see my Dad was always very willing to be silly and get up to a whole lot of mischief with me. I'll never forget on multiple occasion, how we would play in the isle as my Mom did the shopping and pleaded with us to just behave ourselves. In all actuality, I wasn't an only child at all and I am so grateful to have shared such memories with my Dad and a trip to Adrenalin Addo would make for another such memory. I should mention, if you have a Nelson Mandela Bay Pass Card, you recieve a free zipline experience! If it isn't abundantly clear already, if you live in Nelson Mandela Bay and haven't already got your hands on a pass, do it. It makes exploring your beautiful city and the surrounding areas or the more affordable. I assure you, you won't be dissapointed.
How do you plan on celebrating your Dad this Father's Day?
For more ideas of how to treat your dad this Father's Day have a look at all the things to do and see in and around the Bay or pick up a Nelson Mandela Bay Pass Card and treat your dad with a day at the spa.
Most of all make sure your Dad feels very special and has a Father's Day to remember!
Featured Posts
24 June 2019 | Anje Rautenbach

Are you looking for a bit of luxury, style and panache when it comes to travelling? While…

17 June 2019 | Eleanor Douglas-Meyers

With the school holidays and winter in full swing, the phrase; "I'm so bored" is likely to…

12 September 2018 | Anje Rautenbach

September is one busy month; it's the start of spring, there's rugby and also heritage…