Nelson Mandela Bay sport events: Physical challenges to enter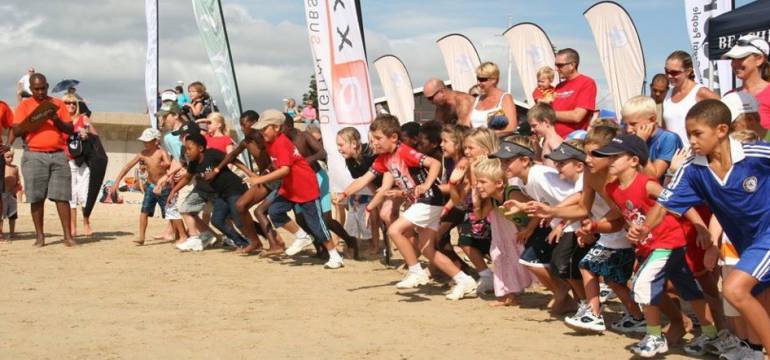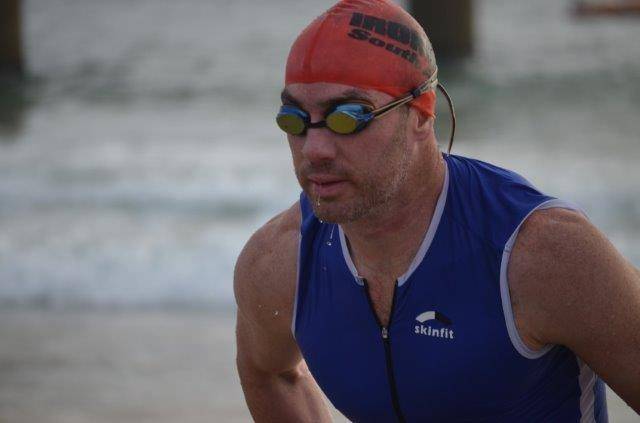 Nelson Mandela Bay (Port Elizabeth, Uitenhage and Despatch) is a very active region and a great destination for anyone seeking a physical challenge, with an assortment of events throughout the year in which to take part.
The annual Iron Man triathalon is the most popular of these challenges, and the 2015 event takes place on March 29.
Register on the official Iron Man website now.
Nelson Mandela Bay hosts many other challenges throughout the year, and below is a selection to consider.
Muck Run
The Muck Run is a non-timed, five-kilometre challenge that involves lots of mud and lots of obstacles. People of very basic fitness can take on the challenge and come away with some dirty photos to be proud of!
There is also a two-kilometre event for kids under 12.
Dates: May 10-11
Venue: Bushpig Adventures
For more information: www.muckrun.co.za
Investec Night Relay
Running teams of five and walking teams of three take part in this series, which covers a five-kilometre route around the magnificent Nelson Mandela Bay Stadium.
The series takes place during full moon from May to August.
Dates: May 15, June 12, July 10, August 14
Venue: Nelson Mandela Bay Stadium
For more information: www.businessrelay.co.za
Nelson Mandela Bay Train Race
Relay teams will race against a metro train between Port Elizabeth and Uitenhage in the inaugural Nelson Mandela Bay Train Race.
Passengers on the train will need to complete challenges at various points on the journey, and the speed at which they complete such challenges will be a factor in whether man or machine triumphs on the day.
Date: July 27
Venue: To be confirmed
For more information: Zports
Urban Run
The Urban Run is a 10-kilometre, non-timed obstacle course through the streets of Port Elizabeth, in which most participants focus on how much fun they can have on the course, rather than how quickly they can complete it.
The 2013 event attracted 1 600 participants, and raised more than R230 000 for charity.
Dates: September 20-21, 2014
Venue: Donkin Reserve
For more information: www.urbanrun.co.za
Ocean Racing Series
The Ocean Racing Series involves swimming in the Indian Ocean (choose between the 1km and 2km events), or running/walking 5km on the beach.
There is also a 1km beach run for kids younger than 12.
Dates: Every second Sunday during summer. *2014 dates to be confirmed
Venue: Hobie Beach
For more information: www.oceanracingseries.com
Spar River Mile
The Spar River Mile is one of the world's oldest open-water swimming events, dating back to 1924. It always takes place on the weekend after the Midmar Mile in KwaZulu-Natal, and the weekend before the Bell Buoy Challenge (see below).
Mally Richards, of Uitenhage, is 83 years old and has swum this event 61 times, so surely you should try it at least once?
Dates: February 14, 2015
Venue: Cannonville Slipway, Addo
For more information: https://www.facebook.com/RiverMile
Bell Buoy Challenge
The Bell Buoy Challenge is an ocean swim for tough contenders.
Participants must swim two-and-a-half kilometres out to sea, around a bell buoy and back to shore.
Date: February 21, 2015
Venue: Pollok Beach, Port Elizabeth
For more information: www.bellbuoychallenge.co.za
Featured Posts
24 June 2019 | Anje Rautenbach

Are you looking for a bit of luxury, style and panache when it comes to travelling? While…

17 June 2019 | Eleanor Douglas-Meyers

With the school holidays and winter in full swing, the phrase; "I'm so bored" is likely to…

12 September 2018 | Anje Rautenbach

September is one busy month; it's the start of spring, there's rugby and also heritage…