Stay active: 6 Adventures to have in Nelson Mandela Bay this Summer
28 November 2017 | By Anje Rautenbach
December is just around the corner. Winter is finally on its way out (long overdue). The days are longer, the sun is brighter and the ocean's water is warmer. It's summer! And there is something about the month of December that shouts "take a break, you deserve it".
No one can argue with that statement, a break is necessary, but if you are one of those people who takes a break a bit differently and prefers riding over reading, surfing over sleeping in, and moving around over watching movies, then you're in luck.


Nelson Mandela Bay is filled with adventures; some of these adventures and activities are brand new to our shores to keep visitors, locals, families and friends entertained and active during summer.
And if you want another cherry on top of the Nelson Mandela Bay ice cream, you'll be pleased to know that there are some new introductions to the Nelson Mandela Bay Pass as well.
Still not sure what the NMB Pass is about?
The Nelson Mandela Bay Pass is a smartcard access card that gives free admission or discount to a variety of attractions and activities – from museums to game reserves to art galleries and adventure activities - in and around the Bay.
There are two types of passes to suit your travel style and budget.
The 5-in-1 NMB Pass is valid for three months and it allows you to choose any five of the attractions and activities advertised. The cost of the 5-in-1 NMB Pass is R540 per adult and R400 per child.
The NMB Unlimited Itinerary Passes gives you an unlimited amount of attractions to do in the timeframe you have purchased it for (1-Day, 2-Days, 3-Days and 7-Days - valid for use on consecutive days only). The 1-Day Pass is R400 per adult, R230 per child, the 2-Day Pass is R450 per adult and R280 per child, a 3-Day Pass is R540 per adult and R340 per child. If you have a week and want to do it all, the 7-Day Pass is R800 per adult and R500 per child.
Hint: Still not sure what to get a loved one for Christmas, for a birthday or for an anniversary? Instead of a traditional gift, why don't you give that special person in your life an experience to remember forever? Or, 5 experiences for that matter? Click here to see what you can get up to with a NMB Pass.
6 Adventures to have in Nelson Mandela Bay this Summer
Why ride on the road when you can ride on the beach? Why ride a bike when you can ride a fat bike? Red Cherry Adventures now offers exciting Fat Bike Tours in Port Elizabeth.
Price: R500 for either the Lighthouse Trail (15km) or the Sacramento Trail (12km).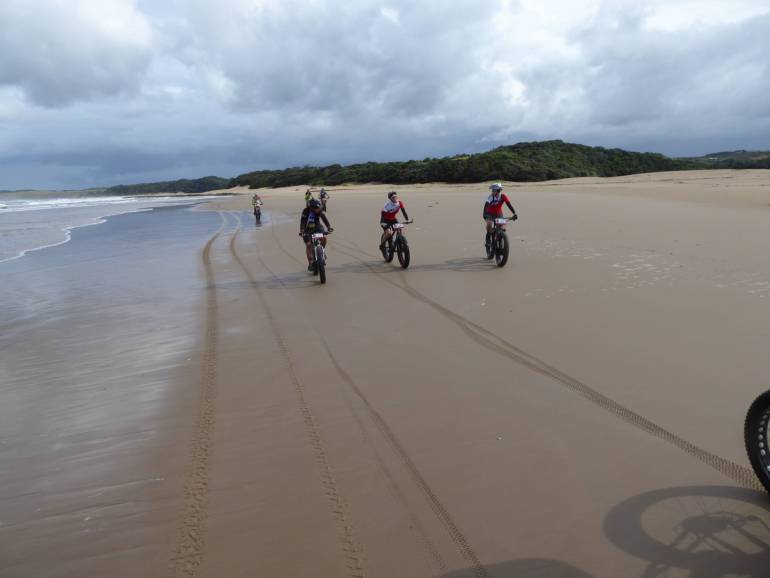 Bring the whole family for a safe and exhilarating climbing experience at the Valley Crag Indoor Climbing Centre. Climbers can look forward to 8 different sections of the wall for top-rope climbing, a bouldering cave and lead climbing across the arch.
Price: R150 for the Intro Rope Course (basics of climbing). There are also other climbing packages and memberships available.
Do you have a Nelson Mandela Bay Pass? You're in luck! Pass holders receive free day pass at Valley Crag Indoor Climbing Centre.
There's another new activity in the Bay! Segway Tours – offered by WildX -will give you the opportunity to experience 4 routes along the Beach Front between Kings Beach and Summerstrand and 3 Forest Park Routes in Happy Valley.
Price: There are 7 routes available and price ranges from R300 per person (15 minute orientation and 30 minute guided beach front ride) up to R600 per person (15 minute orientation and 90 minute guided forest park ride). There is also a special for kids that is R250 for a 30 minute ride in Happy Valley.
Do you have a Nelson Mandela Bay Pass? Awesome! Pass holders receive a free 30 minute guided Segway tour.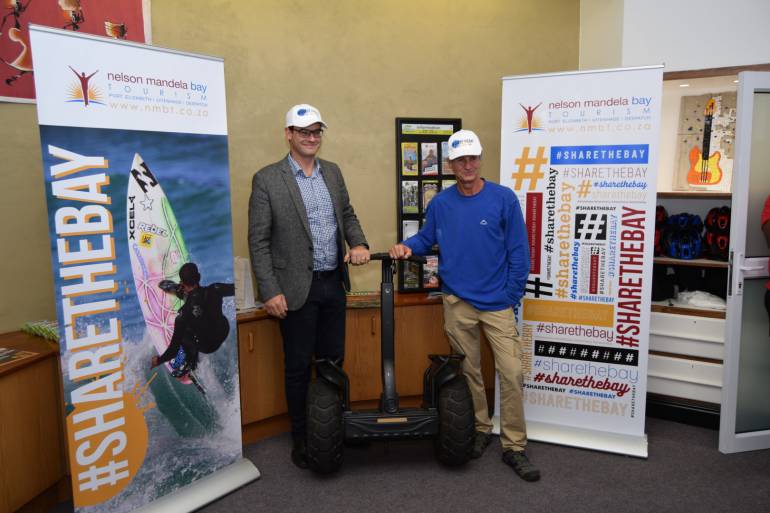 If Mountain Biking, trail running or hiking is your idea of a great adventure then the peaceful surroundings of Hopewell Estate – with its numerous game species – is just the activity for you this summer.
Price: R50 per adult and R20 per child to have access to the trails.
Do you have a Nelson Mandela Bay Pass? Dust off those wheels! Pass holders receive a free mountain biking trails or hiking trails permit.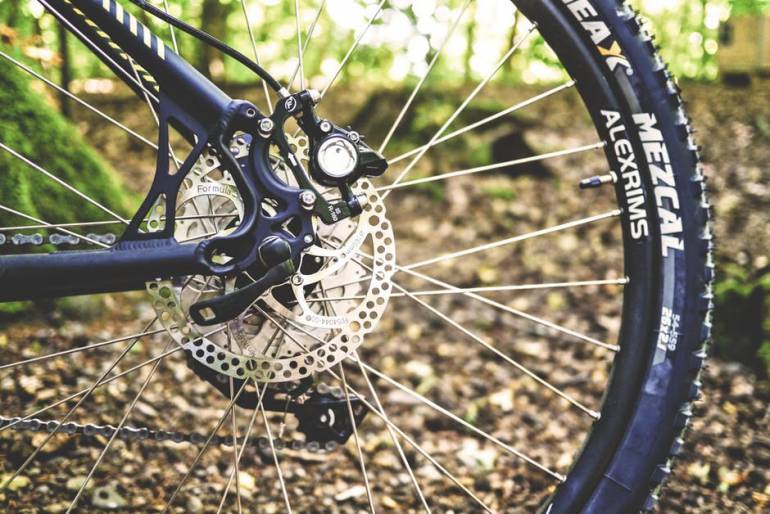 Experience life from a different angle and go horse riding! You can get a view of Sardinia reserve from the saddle and you can also head to the coast with its towering dunes.
Price: Trail Horse Ride for R350 for one hour and Beach and Trail Horse Ride at R450 for 2 hours and 30 minutes.
Do you have a Nelson Mandela Bay Pass? Saddle up! Pass holders receive a free scenic 1 hour trail ride or half price for the 3 hour beach and bush ride.
Whether you want to be under, inside or on top of the ocean, Pro Dive Port Elizabeth shares your passion for the ocean and, as one of South Africa's most popular diving facilities, they also offer beginner to instructor diving courses.
Price: Sea Kayaking (60-120 minutes excursion) is R295 per person (single kayak) or R395 for two people (double kayak). Snorkeling (60-90 minutes) is R295 per person.
Do you have a Nelson Mandela Bay Pass? Great! Pass holders receive a FREE Discover Scuba Course or 50% discount on a Guided Kayak excursion in Port Elizabeth.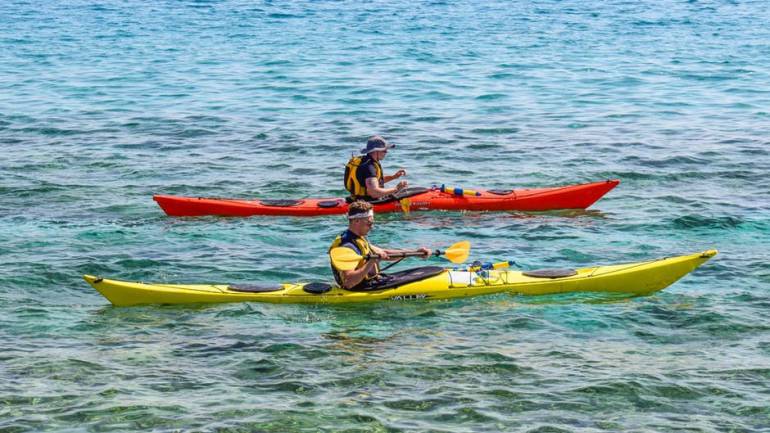 Featured Posts
24 June 2019 | Anje Rautenbach

Are you looking for a bit of luxury, style and panache when it comes to travelling? While…

17 June 2019 | Eleanor Douglas-Meyers

With the school holidays and winter in full swing, the phrase; "I'm so bored" is likely to…

12 September 2018 | Anje Rautenbach

September is one busy month; it's the start of spring, there's rugby and also heritage…