Feline Miracles and Orange Aloes – A Day at Kuzuko
27 October 2015 | By Chasing the Rainbow www.chasingtherainbow.net
Did you ever wonder what happened to Addo's famous orphaned lion cubs, who miraculously survived against all odds after their mother, Gina, died from a snake bite late last year? We used our fabulous 5-in-1 NMB Passes to find out, and visited their new home at Kuzuko Lodge.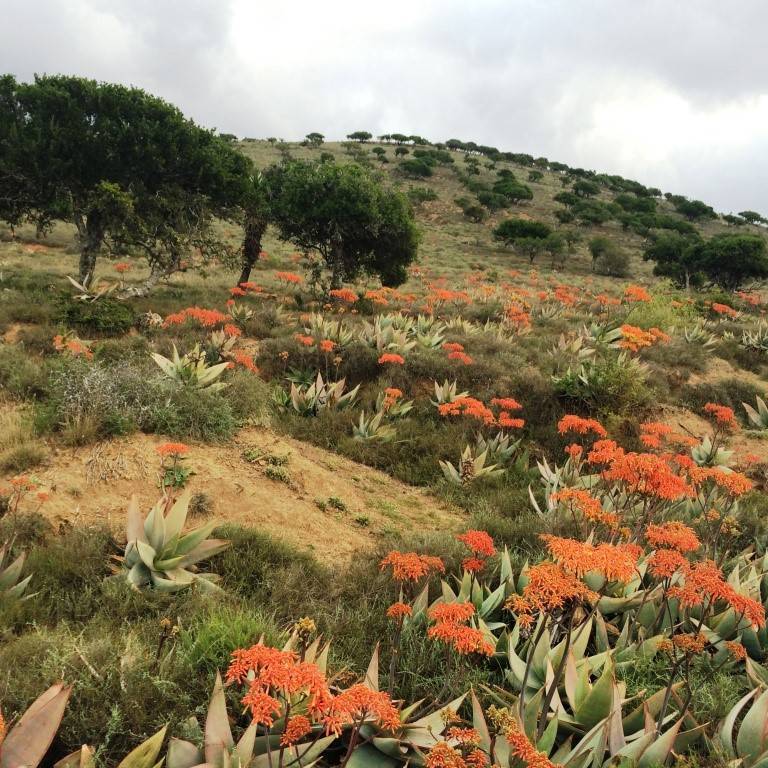 Game drives are a fantastic activity for a family to enjoy together, especially for teens and tweens. We love the bush, and will always jump at the opportunity to sit in an open vehicle and have our senses delighted with the sights, sounds, smells, tastes and feel of wild Africa. Safaris in private game reserves can be prohibitively expensive though, and it is incredible that such a luxurious outing is included as an option on the NMB pass.
The pass includes lunch and a game drive. With Kuzuko being a two and a half hour drive from Port Elizabeth, we opted to head out in the morning and have lunch at Kuzuko before enjoying an afternoon game drive, and hopefully catching a glimpse of the miracle lion cubs.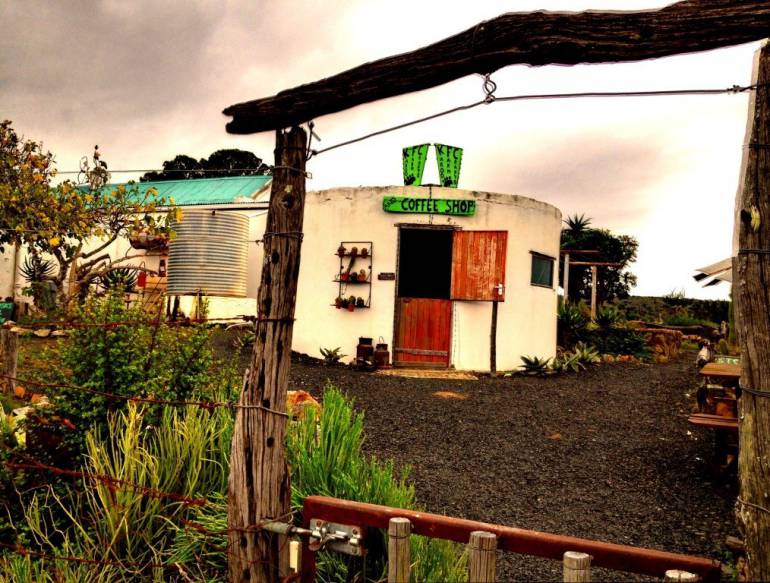 The drive from Port Elizabeth to Kuzuko is an outing in itself – once you turn off the N10 after the Olifantskop pass, the dust road is framed by the most beautiful Karoo countryside. We stopped to marvel at the blueish coloured coral aloes in full bloom, each boasting a canopy of vivid orange blossoms – turning the dry landscape into a vista of Spring colour. There are picture-perfect windmills, cactuses, ramshackle farmhouses and rusted signs to admire and photograph along the way, and we encountered families of curious meercats, herds of shaggy Angora goats and quite a few naturally wild antelope.
On arrival at Kuzuko's reception centre, we were greeted with a lovely cranberry cooler and transferred into an open air game vehicle before driving to the main lodge. Kuzuko Lodge is perched on top of the highest round hill, with the most spectacular 360 degree view of the surrounding Karoo landscape. Kuzuko's buildings and grounds are breath-taking, and we strolled around admiring the blossoming indigenous gardens while the kids caught lizards, chased geckos and looked for snakes. After enjoying a magnificent high tea in the restaurant with a view forever, we headed off in our game vehicle to discover wild Africa.
The Karoo terrain and plants are so uniquely different, and were in full finery following a heavy rainy season. We loved seeing the shy Cape Mountain Zebra, the graceful perfectly-painted Gemsbok and herds of big-eared and doe-eyed Kudu as we made our way to the cubs' huge 200Ha enclosure. Our ranger, Arlo, was amazingly knowledgeable and passionate about the bush, and stopped often to point out incredible things (not only the animals, but the smaller and often unnoticed wonders of nature too).
Once we reached the cubs' enclosure, we had quite a search to find the orphans. All three cubs are fit and flourishing and have fattened up and filled out since moving to Kuzuko. We spotted the two sisters, who will remain at Kuzuko, being released into the main reserve once they have learned how to hunt for themselves. Their elusive brother will be relocated, as Max and Kalahari (Kuzuko's resident male lions) would not take kindly to his infringement of their territory.
It was amazingly special to sit quietly and watch the lioness cubs play with each other. One was rolling a giant ball around (which on closer inspection turned out to be a warthog's head) and her sister was stalking her before pouncing in full play attack. Their feline scuffles were just like watching a giant version of domestic kittens! As the sun slowly set in a red glow, we headed out of the enclosure, to a viewpoint over the valley where we stopped to enjoy sundowners and snacks, before making our way back to the lodge, and heading home.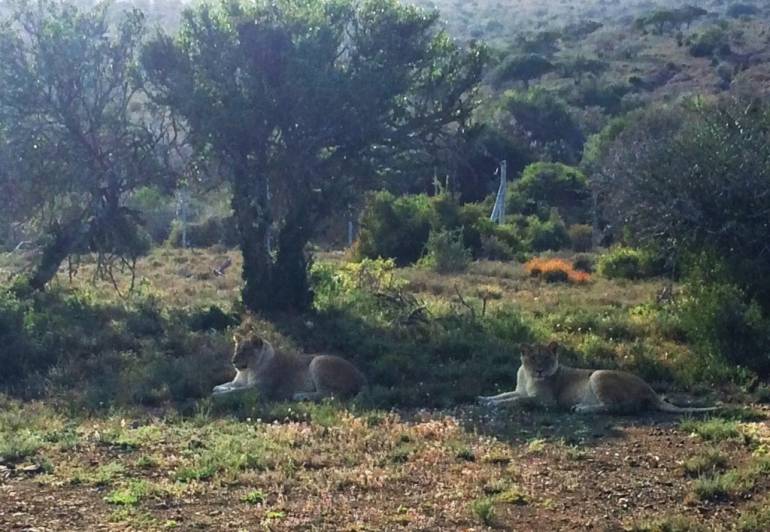 Most of the other guests on our game drive were international tourists, who have long dreamed of being on an African safari, and were absolutely enthralled and enchanted to be in South Africa. We are so lucky to live in such close proximity to places that are so incredible and attract visitors from all over the globe, and the Nelson Mandela Bay Pass helps make such an unforgettable experience accessible to regular South Africans.
For more advetures from Chasing the Rainbow
Featured Posts
24 June 2019 | Anje Rautenbach

Are you looking for a bit of luxury, style and panache when it comes to travelling? While…

17 June 2019 | Eleanor Douglas-Meyers

With the school holidays and winter in full swing, the phrase; "I'm so bored" is likely to…

12 September 2018 | Anje Rautenbach

September is one busy month; it's the start of spring, there's rugby and also heritage…