A Whale of a Time in the Bay
22 August 2018 | By Anje Rautenbach
Nelson Mandela Bay is home to three blue flag beaches and is also proudly known as the bottlenose dolphin capital; according to research done in the nineties by Dr Vic Cockcroft, the Bay is home to approximately 20 000 dolphins but a later study revealed that there are close to 30 000 individuals.
But that's not where the Bay's marine life stops.
The water of Algoa Bay welcomes back the humpback whales year after year as they move along our coastline, up the East coast of Africa, towards their breeding grounds. There's also the endangered African penguin and St Croix Iisland is home to the largest African penguin colony in the world. And of course, let's not forget the Cape fur seal, marine birds like the Cape Gannet, all the sharks and other whale species such as the Southern Right Whale and Bryde's Whale.
Boat-based Whale Watching
There are plenty of fish in the sea and there's a lot going on in the Bay's water, so why not go explore and have a whale of time in the Bay with these tour operators?
Raggy Charters
Raggy Charters has become synonymous with Port Elizabeth over the years and is the oldest marine eco tour company, since 1992, combined with a conservation project in Africa. Due to the experience behind their name, their unique tours and conservation efforts, Raggy Charters is known as one of the best marine adventures in South Africa and also recently obtained the rights to a permit for Shark Cage Diving in Port Elizabeth. Raggy Charters' whale watching permit can get you as close as 50 metres to the animals.

Trips on offer:
There are 7 to choose from ranging from R500 to R16 500 per person (the latter is for a six day sardine run trip): Whale, Dolphin & Penguin Island Cruise, Bird Island Boat Cruise, Beachfront Boat Cruise, Pelagic Birding Boat Cruise, Penguin Patrol, Sardine Run Boat Cruise and Big 7 All in 1 Day Sea Cruise and Safari.
Visit Raggy Charters's website.
AB Marine
While AB Marine obtained their whale watching permit in 2017 (which allows the boat to observe the animals from a distance of 50 metres), the company boasts experience in marine tourism stretching back to 1999 and combine social involvement, training and world class dolphin and whale watching to new levels in the Bay.

Trips on offer:
There are 3 to choose from ranging from R650 to R1400 per person: Island Cruise, Whale and Dolphin Sightings and Sardine Run & Whale and Dolphin sightings.
Visit AB Marine's website.
Stampede Cruises
Stampede Cruises offers a unique boating experience combining a deep love of nature and conservation. Their cruises in Algoa Bay offer visitors a relaxed and fun experience with a touch of adventure, exploration and discovery. Stampede Cruises is allowed to observe whales from a distance of 300 meters.

Trips on offer:
There are 4 to choose from ranging from R250 to R750 per person: Oyster Cruise, Nearby Island Cruise, Waterfront Cruise.
Visit Stampede Cruises' website.
Pro Dive
Pro Dive is a PADI 5 Star Career Development Centre and offers a wide range of underwater programs – diving and snorkeling – and also the opportunity to go sea kayaking. Sea kayaking is a relaxing way to enjoy the ocean (no experience necessary as the kayaks are easy to use and very stable); the guided excursion starts from Hobie Beach and lasts about 90 minutes.

Trips on offer:
There is one boat-based experience to choose from starting at R295 per person: Sea Kayaking.
Visit Pro Dive's website.
When to go?
Humpback whales reach the Bay between June and early January with the best time being July and August.
Southern right whales can be seen from July to October (it is during this time that they give birth).
From January to June you can see common dolphins, often in pods from 1000 to 2000.
The Indo-pacific bottlenose dolphins can be spotted throughout the year in groups of 10 to 400.
Small pods (usually not more than 20) of humpback dolphins can be seen during summer months.
The peak period of the breeding season of the African penguin is between March and May and you might be able to spot a few penguin chicks while on a boat cruise.

Land-based experiences
While land-based whale watching is not common in Nelson Mandela Bay, we are no stranger to land-based dolphin watching. Take a walk on Shark Rock Pier or grab a meal and a drink at one of Port Elizabeth's restaurants situated along the coast to observe the playful dolphins.
You can also visit SANCCOB (previously SAMREC) – a marine bird rehabilitation and education centre situated in Cape Recife Nature Reserve – to learn more about the endangered African penguins. While there are permanent penguin residents at the centre that won't be able to fend for themselves in the ocean anymore, SANCCOB's main goal is to rescue, rehabilitate and release. Don't miss out on seeing penguins being released back into the ocean after successful rehabilitation; keep an eye on SANCCOB's Facebook Events Page.
Do Your Part for Ocean Conservation
A lot of the above-mentioned tour operators and places such as SANCCOB play a significant role in ocean conservation; proceeds from some of the boat tours support various conservation projects and entrance fees at SANCCOB goes towards feeding the marine birds. As a registered non-profit organisation, funds raise at and for SANCCOB and initiatives such as the "adopt" a penguin" all go towards SANCCOB's rehabilitation and conservation work in aid of the endangered African penguin and other seabirds.
Here are some other non-financial ways in which you can do your part for ocean conservation:
Keep our beaches clean, don't litter.
Join a beach clean-up or simply pick up trash when you see it.
Say no to single-use plastics such as straws and shopping bags.
Always: reduce, reuse and recycle.
Familiarise yourself with SASSI's list of endangered fish when dining out.
Report injured/sick/oiled seabirds to SANCCOB > 041 583 1830.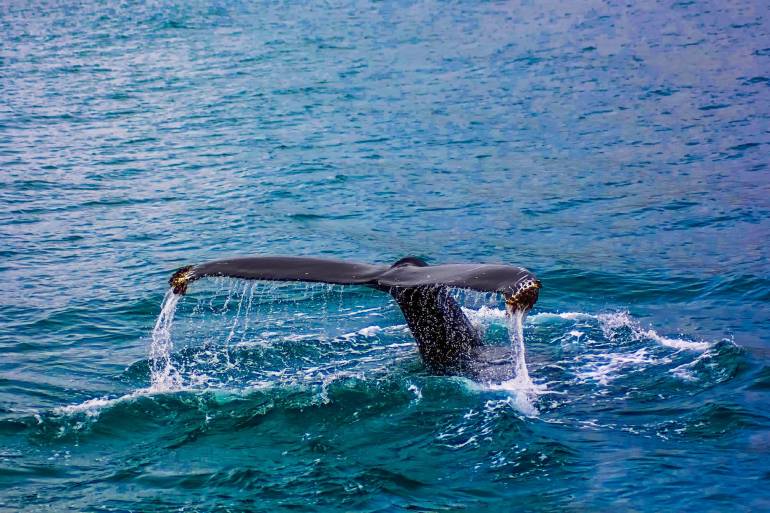 Featured Posts
24 June 2019 | Anje Rautenbach

Are you looking for a bit of luxury, style and panache when it comes to travelling? While…

17 June 2019 | Eleanor Douglas-Meyers

With the school holidays and winter in full swing, the phrase; "I'm so bored" is likely to…

12 September 2018 | Anje Rautenbach

September is one busy month; it's the start of spring, there's rugby and also heritage…