Are you ready for the Beach Camp Festival?
09 October 2018 | By Anje Rautenbach
Did you now that the Beach Camp Coastal Festival is hitting Nelson Mandela Bay's shores in November? We talk to Tayla Foong - graphic designer, digital marketer and events co-ordinator – who has a real knack for putting together different events in the city – which she also promotes alongside other foodie events on the blog, Food in PE. Tayla's talent for bringing things together has had the Bay in the fortunate position to welcome events such as Veld Fest (2014-2015); Baakens Food Truck Funday (2016 -); The Supper Club series (2017) and 2-for-1 Tuesday (2018 -). The Beach Camp Coastal Festival in particular will be put together by Tayla and her father, Grant Foong, of Foong's Asian Street Food.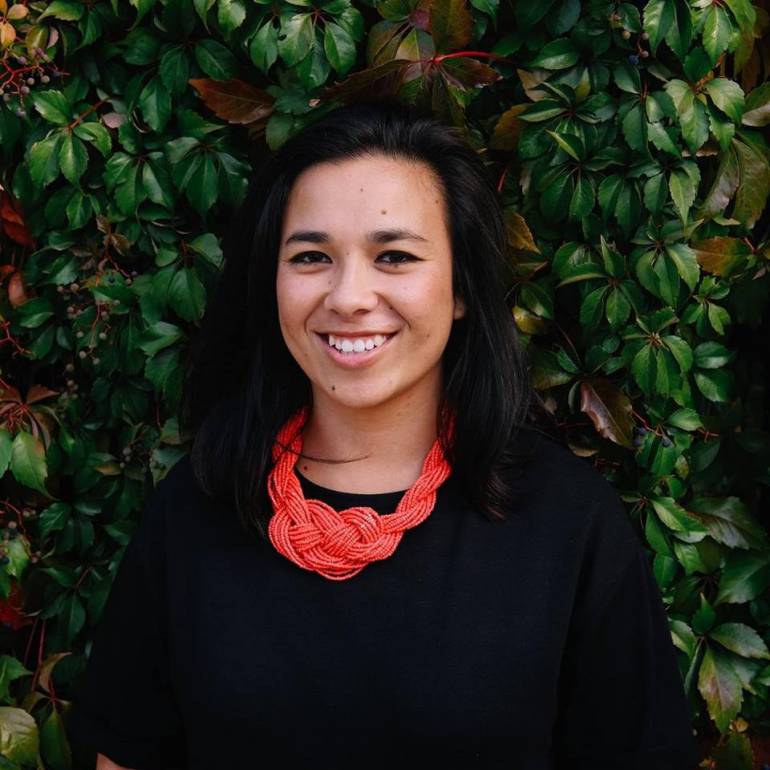 Here's the what, where, who, when and how of the Beach Camp Coastal Festival.
The Beach Camp Festival is the first of its kind to hit the shores of Nelson Mandela Bay. How did the idea came about?
The idea came about when my Dad was doing an event with a local car company - they hosted an outdoor movie night for some of the dealership's clients. It was after this event that we decided to put together what we called 'Beach Camp' as the space where the event was hosted, called Mangold's Pool was just too special not to share with the public. As the venue already had all the infrastructure in place, and we had an established fan base from Baakens Food Truck Funday, we thought it would be pretty simple to move our entire event to the beach for November… well not as easy as we thought (haha). I also had experience hosting a charity music festival for 2 years (Veld Fest) some time back, and this was the perfect opportunity to test the Baakens Food Truck Funday brand and my creative skills in a new and interesting space.
Tell us about the location, Mangolds Pool.
Mangold's Pool is one of the oldest camping grounds in Port Elizabeth, famous for its really big tidal pool. Not many people know about this stunning venue, tucked away in the suburb of Schoenmakerskop. The venue has campsites, chalets and awesome tide pools to swim in and snorkel. It is situated along Marine Drive and is honestly a gem! There is also a hiking trail called the Fynbos Coastal Trail, just opposite the road from the property and this is where we will host a 5km trail run on the day of Beach Camp.
A festival is not a festival without music, tell us about the expected line-up for the Beach Camp Festival.
We have decided that for the first instalment of the festival to stick to a 100% local line-up of artists from Port Elizabeth and surrounding areas. As we don't want to make music the sole focus of the festival, because there is just so much more to the event, we are not bringing down a national act. Rather, we are providing a stage to showcase the very best of Eastern Cape music scene. We will have 2 different stage areas: 1 at the tidal pool and the other at the main stage with live acts.
And while a festival is not a festival without music, a little birdie told us that there's much more than just music to the Beach Camp Festival. Will there be any other activities?
Yes! We have tons of activities. We did not want to be just another music festival popping up, we wanted to make this festival more lifestyle-based; offering a truly unique product to the Eastern Cape. We are putting together a festival for all ages, a family festival along the coast.

You can expect:

Live bands and DJs
Helicopter flips from Helipilot Training Centre and E'scape Airtous
Overnight camping
Wellness Village (with Secret Sunrise dance, Wine Down Yoga and fire dancing)
Craft hut featuring local crafters & designers
Food Trucks curated by Baakens Food Truck Funday
The Corona Beach Bar
Snorkling tours by Pro Dive
Open air cinema by Pop-up Cinema PE
Chill areas and more
Nelson Mandela Bay locals have become very fond of the variety of delicacies available at the various markets and festivals around town, what can we expect in terms of food and drinks?
Corona have come on board as a partner for the event, we will have a beach bar where all beverages can be bought. In terms of food, we have selected 5 of the very best food trucks, including: Fire Food, Foong's Street Food, Wafelbak Belgium Waffles; artisanal coffee; Manny's Authentic Mexican Street Food; Chubby's Food Mobile; and Scoops Ice Cream.
For the out-of-towners and those who want to stay over, are there any accommodation available at the festival?
Yes. We have overnight camp sites which are limited and available at R250 per site. Guests need to bring their own tents and bedding. If people are looking for sites, they can email us: beachcampfestival@gmail.com.

There are also a few chalets available for those looking for a more luxurious route. For bookings they can contact: 041 366 2061
Complete the sentence: Don't arrive at the Beach Camp Festival without…
...costume, towel, sunscreen, picnic blankets, camping chairs, money for drinks, food and shopping and a floatie for the tidal pool.
What about festival-goers with kids, will they be catered for as well or is this an adult-only event?
Kids are an integral part of the event. We have designed the festival so that it is family friendly. Kids can take part in the trail run, Secret Sunrise dance (tickets purchased separately), helicopter flips, snorkeling tours, jumping castles and educational seaside tours.
Let's talk tickets. How much, what does it include and how can we get tickets?
Tickets are available here.

Festival goers can also check out our website for a full list of activities: www.beachcampfestival.co.za

Tickets are:

R30 for kids (sale ends on 23 November)
Phase 1 tickets: R75 (SOLD OUT)
Phase 2 tickets: R100 for adults (sale ends on 1 November)
Final Phase tickets: R150 (sale ends on 23 November)
Door price will still be confirmed, but not exceed R200 per person

Other activities (general entry festival ticket included)

Secret Sunrise: R120 adults / R100 kids
Wine Down Yoga: R120 adults
Helicopter flips: R300 per person
Trail Run: R120 per person
Camp site: R250 per site
Where can people stay up to date and find more info about the Beach Camp Festival?
Website: www.beachcampfestival.co.za

Facebook: @beachcampfestival

Instagram: @beachcampfestival
It sounds like the perfect way to celebrate the year that was and end it off before everyone goes into their own directions for the holiday period. Will the Beach Camp Festival be annual, will Nelson Mandela Bay get to experience something similar again in 2019?
Yes definitely. We hope to grow this event year on year to become the leading family festivals in the Eastern Cape. Something that patrons can look forward to. We also hope to bring down national acts and build on this year's event. If all goes well, we will make Beach Camp and annual event!
We also hope that the event grows to a scale where people from other cities will want to come down to Port Elizabeth and enjoy the summer sun with us!
Featured Posts
24 June 2019 | Anje Rautenbach

Are you looking for a bit of luxury, style and panache when it comes to travelling? While…

17 June 2019 | Eleanor Douglas-Meyers

With the school holidays and winter in full swing, the phrase; "I'm so bored" is likely to…

12 September 2018 | Anje Rautenbach

September is one busy month; it's the start of spring, there's rugby and also heritage…