10 EPIC drone shots of Nelson Mandela Bay
14 March 2018 | By Anje Rautenbach
If you have ever had the opportunity to fly in or out of Port Elizabeth's airport you would know that the bird's eye view over the city of
Nelson Mandela Bay
– whether you're coming in from the west, north or east – is pretty epic.
Drone photography has had a surge in popularity in recent years (as well the opposite but more on that later). And it is easy to see why these little nifty flying machine are so popular; the photos and videos bring the 'wow factor', it gives us a completely different point of view of the places we fondly call home, or the places we dream about for a vacation or weekend getaway.
And seeing the Bay from above is certainly a wow in its own right.
10 EPIC drone shots of Nelson Mandela Bay
Drone photographers have captured our beaches, sunsets, city and even our bottlenose dolphins as they frolicked in the water. Here are 10 epic drone photos of Nelson Mandela Bay.
If you also dabble with drones, why not share it with us by using the hashtag #ShareTheBay?
Hello Sundays River Estuary!

A whole lotta Bay

Stranded

The iconic Shark Rock Pier

The Donkin Reserve

Sun, sea and surf

Nelson Mandela Bay Stadium

Van Stadens River Mouth

The Bay's beautiful coastline
Blue

And let's not forget the epic drone videos:
And this one too from local travel blogging family, Chasing the Rainbow:
The most important drone rules of 2018 (according to the South African Civil Aviation Authority):
If you don't have a license you have use it for personal use only, there should be no commercial outcome.
Only fly over property you own; you need permission to fly over other properties.
Keep line of sight with the drone (500m), and do not fly higher than 300m.
Do not cause obstruction or danger to any nearby persons or objects.
Do not fly within 50m of any buildings, schools, hospitals or public spaces.
Do not fly within 10km radius of any nearby airports.
Only fly during daylight hours, with clear visibility.
It is also illegal to fly a drone in South African National Parks (i.e Addo Elephant National Park) and the Eastern Cape Provincial Parks (i.e. Island Nature Reserve).
We asked Fayroush Ludick, Regional Communications Manager of the Frontier Region, to explain why drones are prohibited and what can happen to you if you fly a drone in a National Park.
"Flying of unmanned aerial vehicles, which are commonly known as drones, is not permitted in any National Park irrespective of what the purpose may be. This practice is prohibited in terms of NEMA Protected Areas Act which states that "it is illegal to fly below 2,500 feet above the highest point of any national park, with any aircraft/drone without the express permission of the Management Authority of the particular National Park" i.e. SANParks; and therefore they are legislated protected areas with restricted airspace, which make them no-fly zone for all unauthorised aircraft systems.

On-the-spot fines averaging at about R2 500 per offence can be issued, and the equipment may be confiscated.

Not only is this a contravention of the NEMA Protected Areas Act, but there are also restrictions in terms of the aerial filming rights and therefore an infringement of SANParks' filming/photography policy.

Flying such aircraft illegally in the Park can negatively impact on the wellbeing of animals as well as the experience of other visitors; to such an extent that it can end up disturbing and stalking animals. We ask that visitors report sightings of drones or people operating them to Reception immediately or to security at either of our gates. It is important to identify where the drone is coming from - possibly see the car it is being deployed from and take down a registration number. We will in turn stop offenders upon exiting the park. These guests must please also be prepared to give a sworn statement. "
For more drone laws, click here.
Get a bird's eye view of the Bay without a drone
While drones are not accessible to most, there are still ways to enjoy the high life and get a view of our beautiful coastline and the surrounding areas.
Do a Heli Flip
Baywest Mall together with Helicopter Pilot Training Centre and E'scape Airtours will be offering helicopter flips during Easter Weekend! The prices for a heli flip start at R300 per person for a 6-8 minute flight and it goes up to R2500 if you want to view the Bay from above for a whole hour (there are also 14, 20, 25 and 30 minute flights available). Bookings are essential and they'll run this offer from Friday, 14 April to Monday, 17 April, from Entrance 1, lower ground of Baywest Mall. You can send an e-mail to admin@helipilot.co.za or contact them at 041 581 0327. They also offer custom helicopter tours such as sunset or restuarant flights and say with pride: "Your flight is our destination."
Climb to the top of Lady Slipper
Put a morning aside, tie your shoe laces in double knots, pack a few snacks and head for Falcon Rock on the Van Stadens Gorge Road to hike up Lady Slipper; the iconic Eastern Cape mountain that resembles a high-heel shoe turned upside down. The view is worth the sweat! Use of the trail is R20 per person and you need to fill in a permit and carry it with you.
Go Skydiving
Skydive Jeffreys Bay is not exactly located in the Bay, but just 70km from the city, you can do a tandem skydive or even learn how to jump solo.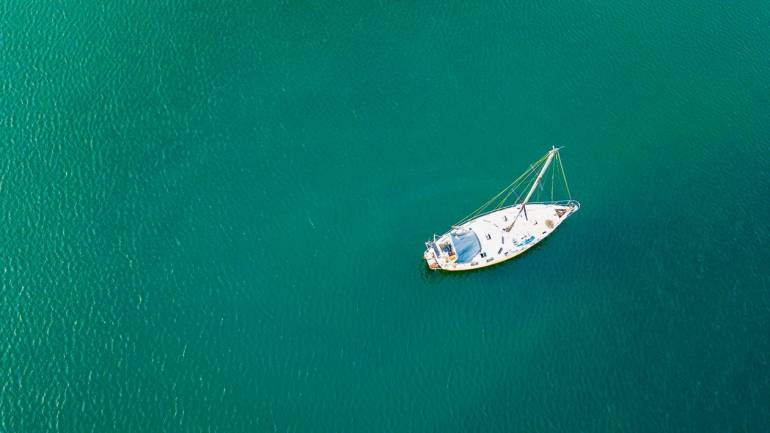 Featured Posts
24 June 2019 | Anje Rautenbach

Are you looking for a bit of luxury, style and panache when it comes to travelling? While…

17 June 2019 | Eleanor Douglas-Meyers

With the school holidays and winter in full swing, the phrase; "I'm so bored" is likely to…

12 September 2018 | Anje Rautenbach

September is one busy month; it's the start of spring, there's rugby and also heritage…