Here's why you should study at NMMU
12 June 2014 | By Kolosa Vuso
The Nelson Mandela Metropolitan University's (NMMU) name may be a mouthful – but it also carries a weight about which alumni such as myself are very proud.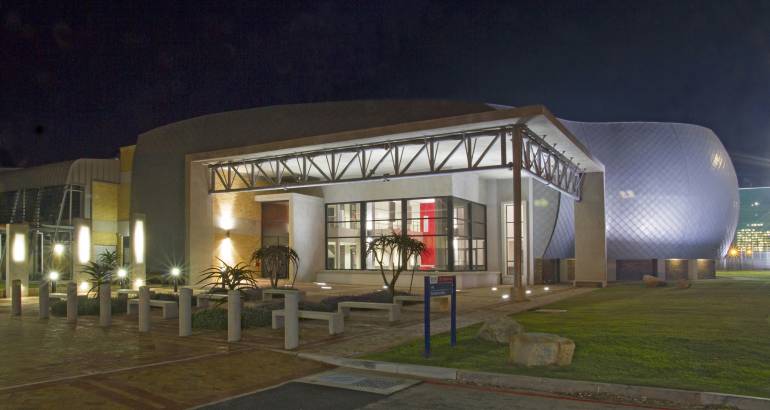 Here's why you should consider going to the best university, according to one of thousands of NMMU's alumni around the world.
Nature is but a walk or drive away
The NMMU South and North campuses are the only in the world to be situated in a nature reserve. What a stunning surprise to first come across a curious monkey! In no time, you will learn to live in harmony and you also learn tough lessons, such as not to lick your ice cream around a troop of them, unless you like sharing. The university is also the only one to offer game drives.
Top tip: If you stay at any of the residences at the above-mentioned campuses, it's a good idea to keep your windows closed whenever you are out of your room. The monkeys are not shy about giving your room a makeover.
NMMU is home to the oldest art school in the country
Known and founded as the PE (Port Elizabeth) Art School in 1882, the school has a long, rich history. Now known as the School of Music, Art & Design, it offers a wealth of courses focused on the arts.
NMMU Business School is undergoing an impressive revamp
The Second Avenue campus, where the Business School is situated, has spent R116-million on developing a "green" building. The 5 500m² building uses green materials. It will use 60% less energy than a similar building, and 75% less water because of innovations such as low-flow fittings and the use of air-cooled chillers. The Business School was also rated second in South Africa in the category Excellent Business Schools by the international organisation EDUNIVERSAL who ranked the top 1 000 Business Schools in the world.
Watch this video to learn more about the "green building":
NMMU does awesome flash mobs
Gather the university's award-winning choir group and place them in a busy shopping complex, all in the name of promoting a closing date for applications. A video received 100 000 hits within six weeks of release and enjoyed a lot of attention. This is why:
One university, two provinces
Depending on the nature of your studies, you could find yourself residing in the coastal suburb of Summerstrand, or even headed to the scenic Garden Route, where two campuses are located in George. There are a total of seven campuses in both the Western and Eastern Cape provinces.
Interested in studying at the NMMU? Visit the university's site for more facts and figures.
Featured Posts
24 June 2019 | Anje Rautenbach

Are you looking for a bit of luxury, style and panache when it comes to travelling? While…

17 June 2019 | Eleanor Douglas-Meyers

With the school holidays and winter in full swing, the phrase; "I'm so bored" is likely to…

12 September 2018 | Anje Rautenbach

September is one busy month; it's the start of spring, there's rugby and also heritage…