Rugby in Nelson Mandela Bay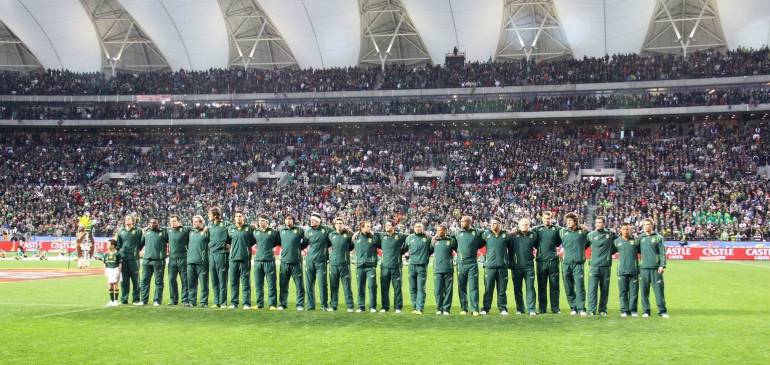 On June 28, 2014, the Springboks will play Scotland at Nelson Mandela Bay Stadium. Scotland very nearly caused an upset when they played the Springboks in Nelspruit last year, and will be out to avenge the 28-0 thrashing dealt to them by the Springboks at Murrayfield in November.
Port Elizabeth hosted South Africa's first rugby Test match in 1891 and has played a massive part in the development of the sport since then. Nelson Mandela Bay has produced some of South Africa's top rugby players over the years, and hosted many memorable matches.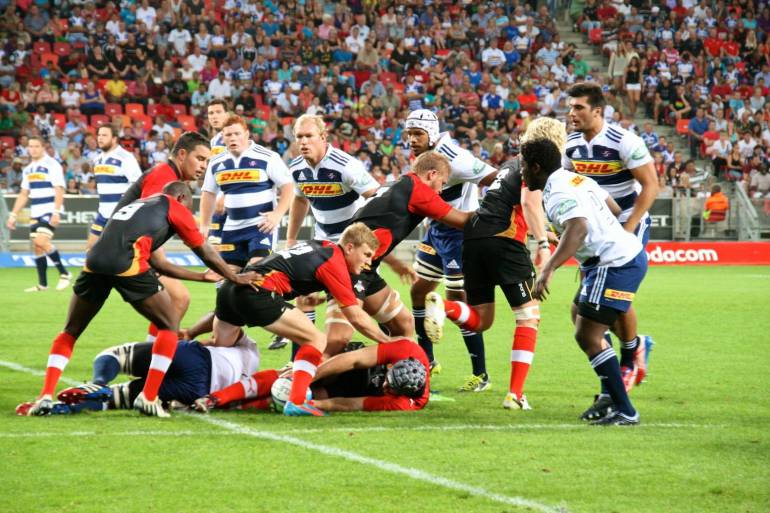 Transformation in rugby has arguably been more successful in Nelson Mandela Bay than any other part of South Africa. Back in 1976, Cheeky Watson famously declined selection for the Springboks because of the racist regime that did not allow black players to participate at the same level. He opted instead to play club rugby in the townships of Port Elizabeth and grow the game there. Today, his son Luke is the captain of the Southern Kings, a franchise that aims to create opportunities for talented African players from the Eastern Cape province.
The Southern Kings play their home matches at Nelson Mandela Bay Stadium, and gave rugby fans much to cheer about in their first Super Rugby season in 2013.
Nelson Mandela Bay Stadium hosted the IRB Sevens in December 2013, and is likely to host this prestigious event again in the future.
The Springboks have not beaten the All Blacks since 2011 and Port Elizaeth was where the men in green last recorded a win against the world champions. This was also the first rugby Test ever played at Nelson Mandela Bay Stadium. See highlights from that match below.
If you have great memories or photos of rugby in Port Elizabeth, tweet them to us!
Featured Posts
24 June 2019 | Anje Rautenbach

Are you looking for a bit of luxury, style and panache when it comes to travelling? While…

17 June 2019 | Eleanor Douglas-Meyers

With the school holidays and winter in full swing, the phrase; "I'm so bored" is likely to…

12 September 2018 | Anje Rautenbach

September is one busy month; it's the start of spring, there's rugby and also heritage…