Ironman African Championship at Hobie Beach in March 2015
31 January 2015 | By Christine Marot
Nelson Mandela Bay's Hobie Beach is the starting point of the Standard Bank Ironman African Championship in March 2015.
Diarise 29 March for a day of action-packed competition as the world's superfit test their mettle in a tough triathlon (swim, cycle and run) course that makes the most of the scenic beauty of Port Elizabeth.
The Ironman 2015 course starts with a one-lap 3.8km swim from the Blue Flag Hobie Beach. Swimmers will head out parallel to Shark Rock Pier before turning left after 300 metres.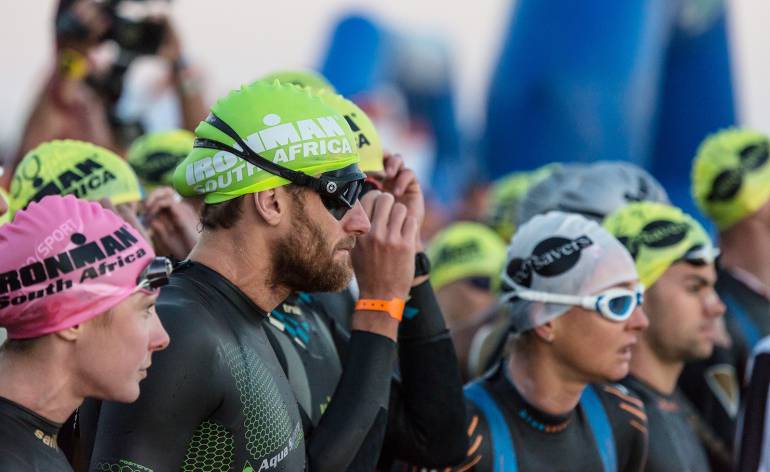 The course takes swimmers past Humewood Beach all the way to Kings Beach before turning and heading back towards Hobie Beach.
On completion of their swim, contenders will change to cycle mode and head out to complete two laps of 90km.
The new cycling course takes athletes along the coast, into the heart of the city, past a natural lake and through indigenous coastal fynbos nature reserves before heading home along a stretch of pristine South African coastline.
Off the bikes and onto the road for the running leg of the competition, athletes can expect a great deal of climbing with approximately 806m gain per lap. They will be well-rewarded, however, by the beauty of this course.
The run is a three-loop course along Marine Drive through Ironman South Africa's famous crowds (more than 70 000 spectators are expected).
This fast route takes runners through the top gate of Nelson Mandela Metropolitan University and out through the bottom gate.
Masses of spectators line the route day and night to cheer on competitors, especially those whose spirits are flagging. The home stretch is known for the electrifying energy of Port Elizabeth supporters who boost athletes' efforts in the final strait of a physically demanding event.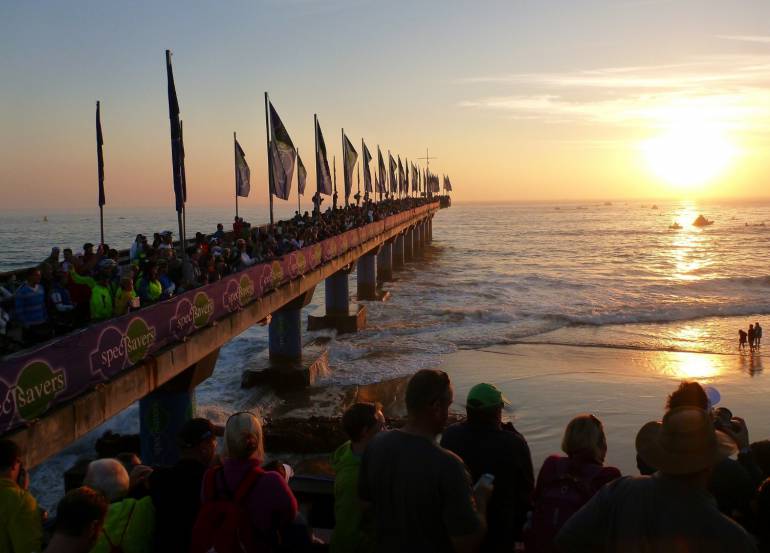 There are 75 qualifying slots for amateur athletes in the Ironman World Championship in Kailua-Kona, Hawaii, with a prize purse of US$150 000 for professional athletes, and a P-4 000 race for PRO athletes.
Athletes who win in their age group category, automatically win a qualifying slot for that age group at the Ironman World Championship. The age groups are 18-24, 25-29, 30-34, 35-39, right up to 70-74 (in five-year increments).
The PRO division is for professional athletes racing for prize money and Ironman World Championship qualification points. These athletes take part in competitions around the world to collect the points they need to participate in the world championship. The Ironman triathlon in Port Elizabeth is worth 4 000 points (P-4000).
For more information about the Ironman event in Nelson Mandela Bay, call +27 (0) 41 581 7990, visit the website or email Michael Flanagan at Michael.flanagan@ironman.com.
View the Ironman video below.
Featured Posts
24 June 2019 | Anje Rautenbach

Are you looking for a bit of luxury, style and panache when it comes to travelling? While…

17 June 2019 | Eleanor Douglas-Meyers

With the school holidays and winter in full swing, the phrase; "I'm so bored" is likely to…

12 September 2018 | Anje Rautenbach

September is one busy month; it's the start of spring, there's rugby and also heritage…