See Africa's Big 7 at the Addo Elephant National Park
There are more than 500 elephants roaming the Addo Elephant National Park, but don't be fooled by the park's name.
It is home to all of Africa's Big 7: lion, leopard, buffalo, elephant, rhino, the Southern right whale and the great white shark. Addo is the only park in the world to house all seven species.
The park is also home to zebra, antelope and the flightless dung beetle, which is mostly found in Addo. The 180 000-hectare park includes the Bird and St Croix Island groups.
Addo is open for day trips but there are also lodges, tented camps, hotels and a caravan park for visitors to stay over. Day-trippers have access to picnic and braai spots, which are close to a watering hole, giving them an opportunity to watch animals up close while they are drinking water.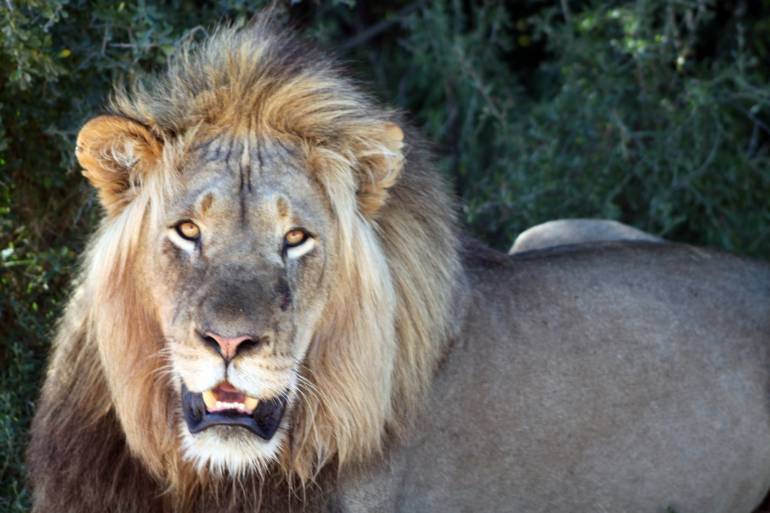 A magnificent lion. Photo courtesy of flowcomm
For those sleeping over there is a floodlit platform, and an underground hide overlooking a watering hole, a great spot to watch out for animals as they congregate to quench their thirst.
Besides game drives, there are hiking trails, horseriding and the Discovery Trail for people with disabilities. The two kilometre-long trail is suitable for people in wheelchairs.
Picnic and braai areas, available for day visitors, overlook the waterhole in the rest camp.
For Addo Elephant National Park bookings, contact Nelson Mandela Bay Tourism on +27 (0)41 582 2575 or email bookings@nmbt.co.za.
Featured Posts
24 June 2019 | Anje Rautenbach

Are you looking for a bit of luxury, style and panache when it comes to travelling? While…

17 June 2019 | Eleanor Douglas-Meyers

With the school holidays and winter in full swing, the phrase; "I'm so bored" is likely to…

12 September 2018 | Anje Rautenbach

September is one busy month; it's the start of spring, there's rugby and also heritage…