A PICnic and a PICture - August #ShareTheBay Instameet
11 August 2016 | By Anje Rautenbach
On Saturday the 14th of August Nelson Mandela Bay Tourism in collaboration with Colours of You SA will host another #ShareTheBay Instameet, but this time we turn it up a notch and get real comfortable.
The August meet-up will be an Instapicmeet at St. Georges Park and the perfect opportunity for the people of the Bay to get together, be creative, rub shoulders with other creatives, take a few pictures, have a picnic, share a joke or even an Instagram tip or two.
St George's Park, is the oldest park in Port Elizabeth and the grounds of the second oldest cricket club in South Africa and it is situated within walking distance of Port Elizabeth's city centre.
Established in 1860, St George's Park is spread over 73 ha. of pristine wooded parkland and comprise extensive plant collections and specimen trees. The Park incorporates the world famous Port Elizabeth Cricket Club; the founder cricket club in South Africa. The oldest bowling green in South Africa (named "Founders Green"); the St. George's Park Swimming Pool; Prince Alfred's Guard Memorial as well as the 1882 Victorian Pearson Conservatory which was built for the cultivation of exotic plants, water lilies and beautiful orchids, are also situated in the Park.

#ShareTheBay Instapicmeet – The Details:
Date: 14 August 2016.
Time: 11:30 to 14:30.
Place: St. Georges Park.
Meeting Point: The "Opposite the Hospital" entrance of St. Georges Park.
What to bring (if you want to): A blanket, a picnic basket, a camera, a friend and a stranger.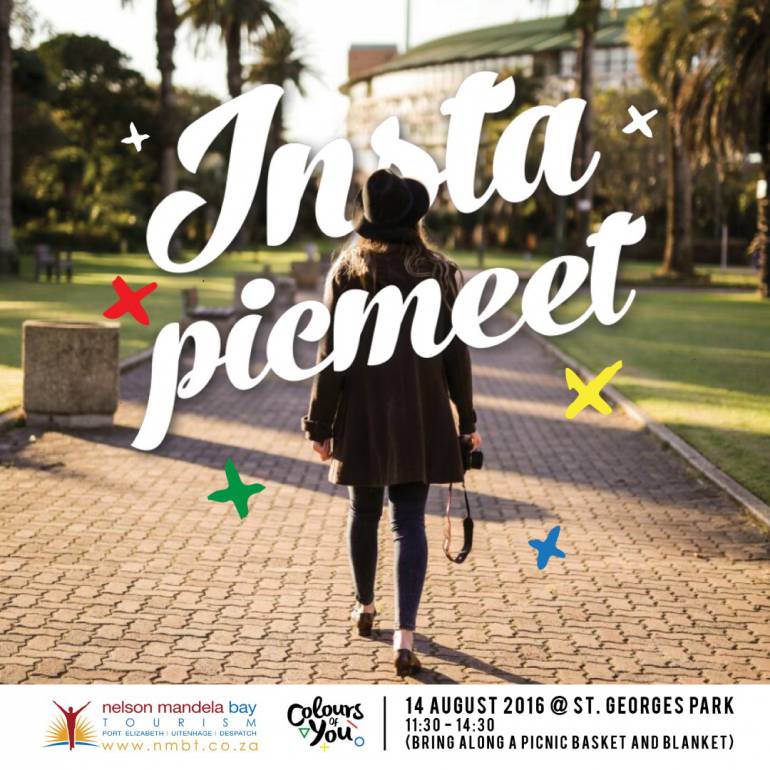 BIG ANNOUNCEMENT: Exhibition + You = Tourism Month
Have you ever dreamt of exhibiting your photos? Is photography a passion,a joy and a way of coummunication for you? Are you keen to #ShareTheBay through your photos?

If you have answered 'yes' to any of these question, then you - YES YOU - can be part of a very exciting exhibition during Tourism Month, September, at the Athenæum. This exhibition will attract visitors from near and far, locals, officials, friends and family.
How can you be part of this exhibition?
1) Upload your photos to Instagram.
2) Use the #ShareTheBay hashtag.
For more information, click here.
A panel of judges - consisting of creatives and tourism professionals - will select a group of Instagrammers to exhibit at the Athenæum during September.
What are you waiting for? Take photos, upload and #ShareTheBay.

#ShareTheBay is part of Nelson Mandela Bay Tourism's winter campaign which encourages locals and visitors to share their 'a whole lotta adventure' Bay experiences on social media (Twitter and Instagram) under the #ShareTheBay and #MyNelsonMandelaBay hashtags.
Instagrammers have the opportunity to be featured on Nelson Mandela Bay's social media platforms and there are amazing prizes up for grabs – from boat trips to quad bike adventures - for the weekly and monthly winners. If you want to know more about the competition rules, terms and conditions, click here.
Instameet Etiquette
It is easy to get carried away while taking photos and getting into creative mode, but here are a few things to keep in mind while attending an Instameet here, there or anywhere.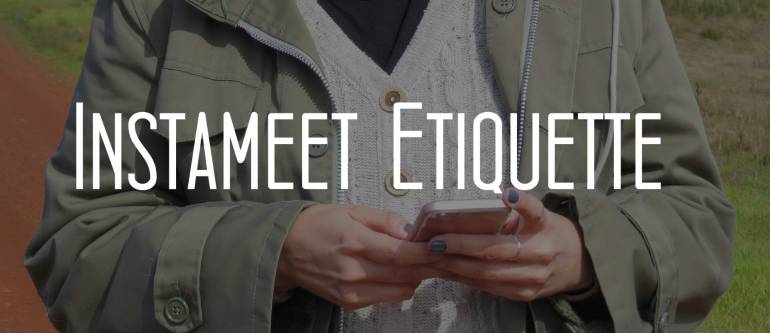 #1 Respect the vision of others.

#2 Be aware (i.e. try not to walk into someone's shot).

#3 Regardless of the size of your camera, your profession or Instagram fame: don't push to get to the best position.

#4 Don't photo-stalk strangers – that's creepy.

#5 Instagram is a community - engage, participate and interact.

#6 Be helpful - share tips, assist others and give advice.

#7 Parents and photographers keep in mind: Parents, when attending an Instameet with children they might end up on social media. Photographers, respect a parents' wishes if they ask you not to photograph their child.

#8 Respect the public space you are using for your Instameet (adhere to the rules, keep it clean, set a good example and make other public space users feel welcome).

#9 Use the relevant hashtags (please use #ShareTheBay and #ColoursofYouSA for this event).

#10 Have fun and #ShareTheBay!

Written by Anje Rautenbach, travel blogger at Going Somewhere Slowly. Follow her journeys around South Africa on Facebook, Twitter and Instagram.
Featured Posts
24 June 2019 | Anje Rautenbach

Are you looking for a bit of luxury, style and panache when it comes to travelling? While…

17 June 2019 | Eleanor Douglas-Meyers

With the school holidays and winter in full swing, the phrase; "I'm so bored" is likely to…

12 September 2018 | Anje Rautenbach

September is one busy month; it's the start of spring, there's rugby and also heritage…