ARE YOU THINKING OF SETTLING IN PORT ELIZABETH OR ITS SURROUNDS?
02 March 2016 | By Janice Garman - Private Property
NELSON MANDELA BAY
As far as life events go, it's never too early or late to relocate to a place where all of your individual needs are met. Whether you're a parent seeking the comfort of a few good schools surrounding you or you're simply relocating for the health benefits at your new job – nothing is better than researching accommodation options before you move. Thankfully, you can now find hundreds of apartment and house rentals or properties for sale listed on various sites across the internet.. If you're looking to stay in Nelson Mandela Bay which incorporates Port Elizabeth, Uitenhage and Despatch we've compiled a bit of information to help you with your decision.
Port Elizabeth (PE), presided over by the Nelson Mandela Bay municipality, is quite a multifaceted city. From being touted as the 'Water Sport Capital' of Africa to frequently hosting rugby games, soccer games and musical festivals, it's no wonder the properties available are also eclectic. For high-end customers, there's the suburb of Summerstrand, where rentals are sometimes twice the price of anywhere else in the city. But acquiring a property in Summerstrand on a rent-to-own basis could be a brilliant investment in the future, as properties in the suburb are highly sought.. If you're looking to stay in Nelson Mandela Bay which incorporates Port Elizabeth, Uitenhage and Despatch we've compiled a bit of information to help you with your decision.
Properties in Humewood and Walmer Heights – what one could think of as 'sister suburbs' to Summerstrand – aren't as expensive. The two latter suburbs offer the usual good schools and proximity to shopping centres, but they also offer quick and convenient access to Bayworld (marine sanctuary) and the Kragga Kamma Game Reserve, respectively. In terms of affordability: look for townhouses in the Lorraine and Sherwood suburbs – you can even extend your search to the North End. The townhouses on offer are generally not as pricey as apartments or houses of equivalent size and offer you enough space to stretch your Rands sufficiently. Search the PE suburb you would like first but bear in mind that you do have other options, which could save you money.
UITENHAGE & DESPATCH
If Port Elizabeth extends a golden, warm welcome to people who want to settle there, then the adjoining towns of Uitenhage and Despatch extend silver and bronze welcomes respectively. If you're looking to rent property in Uitenhage, the town centre is a safe bet or Winterhoek Park.
Uitenhage is known for its many museums and from the central position, one would be able to visit such gems as the Cuyler Manor Museum, showcasing a traditional Cape Dutch house; the Drostdy Museum, focusing on how Uitenhage became industrialised; and the Old Railway Station Museum, one of the oldest railway stations in South Africa.
Currently, the trend is for commercial buildings to be rented in Uitenhage – warehouses and commercial properties hired out by the square metre. In order to have some luck with Uitenhage residential property searches, it's suggested that you use a resource such as this one or search using specific areas of the town via Google Maps. Winterhoek Park and Uitenhage Central, as mentioned above, are good places to start.
Despatch is quite close to Uitenhage. For example, the Cuyler Manor Museum in Uitenhage is only 4.6 kilometres away from Despatch central, and the Uitenhage golf course is only 10.5 kilometres from Despatch. This means that people are able to live in Despatch and commute to Uitenhage when necessary. The suburbs to look for in Despatch are Manor Heights, Campher Park and Heuwelkruin. The last area has seen its popularity grow in recent years, so it has quite a number of modern and well-designed properties.
As you can see through the myriad options available, making a decision on where to settle in PE and its surrounds shouldn't be something taken lightly. Time and patience should work in tandem to help you choose a suitable place to settle, particularly if you plan to stay there for an extended period.
Nelson Mandela Bay is becoming a lifestyle destination of choice due to the convenience and quality offerings. Minimum traffic offers better quality of life in terms of time management while leisure facilities such as shopping centres, sporting facilities, restaurants and public spaces offer activities and attractions to visit during the additional quality time on hand.
The Eastern Cape should not to be underestimated as a province to reside in and you're spoilt for choice in as far as picking just the right area to live in, with pockets of small hidden treasures and the prospect of larger city life calling. If a work transfer is on the cards and you need to find a new place to stay, visit the Private Property to rent page and find the perfect place to meet your needs.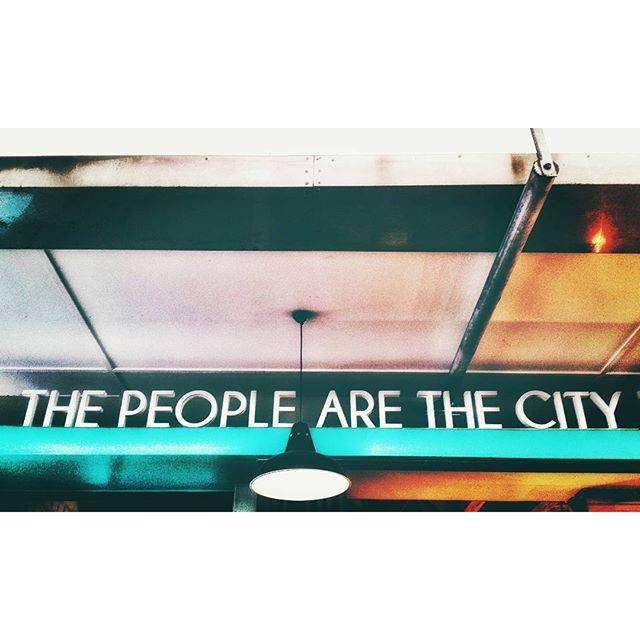 Nelson Mandela Bay has a variety of attractions and facilities to enjoy but it is is definately city that is famous through her citizens.
Content: Janice Garman on behalf of Private property
Images: Nelson Mandela Bay Tourism
Featured Posts
24 June 2019 | Anje Rautenbach

Are you looking for a bit of luxury, style and panache when it comes to travelling? While…

17 June 2019 | Eleanor Douglas-Meyers

With the school holidays and winter in full swing, the phrase; "I'm so bored" is likely to…

12 September 2018 | Anje Rautenbach

September is one busy month; it's the start of spring, there's rugby and also heritage…