Port Elizabeth in Black and White
21 April 2016 | By Anje Rautenbach
Port Elizabeth's vibrant energy pulses through the city's colourful streets. Around corners, under bridges and on buildings thought-provoking street art shapes life with sculptures and culture celebrating Madiba's 67-year long freedom journey.Here, there and everywhere you spot the Friendly City smiles as it lights up the day while rainbow shades fill the Bay with turquoise ocean views and canopy greens.
Port Elizabeth is colourful; Port Elizabeth is beaming with tints of passion and sparkles of the Ubuntu spirit, but what does our heritage and iconic sights and sites look like when we take away the colour?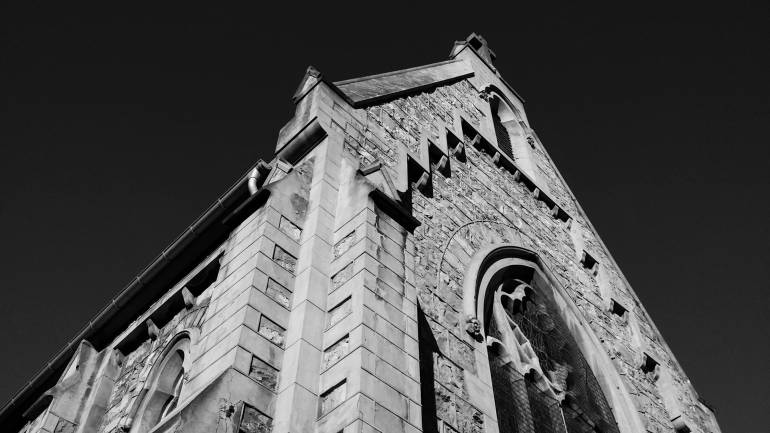 Will we still notice the plans and developments in our concrete? Will we still notice the fine lines and designs of the Bay's architectural wonders and newly created spaces in black and white? Will we spot the light in the dark alleys and the here and now in the bygone streets within a monochrome portrait? Will we see the tomorrow in our art, the future in our wildlife and the journey for the road ahead in a two-toned kind of way?
There is something dream-like and surreal about taking a peek at your city in a greyscale; in a shade of extremes it becomes a city filled with contrasts and patterns, a city rich in texture, a city with a timeless face.
A City in Black and White
"The most colorful thing in the world is black and white, it contains all colors and at the same time excludes all."
-Vikrmn
Baakens Valley
Baakens Valley, a narrow green-space, runs through the city of Port Elizabeth and is a vein of entertainment with restaurants, businesses, trails, the Valley Market and murals by street artist, Joff.
City Hall
In the middle of Market Square stands the remarkable neo-classical City Hall, built between 1858 and 1862 and it is still used by the council to this day.
Kragga Kamma Game Park
Kragga Kamma Game Park is home to a variety of African game and is a small reserve situated within the city's lush coastal forests and grasslands.
The Public Library
The Public Library fills Port Elizabeth's Main Street with architectural beauty. This building was constructed in 1835, used as a courthouse and opened its doors as a library in 1902. The Bay's public library is South Africa's only historic building that was built as a public library and still operates as one to this day.
Fort Frederick
In 1799 British Forces stood their ground to prevent the possible landing of French troops at Fort Frederick. To this day no retributive shot has ever been fired from this fort.
Donkin Reserve
The Donkin Reserve, also known as the balcony of the city, is set against the backdrop of the British Settlars and dates back to the 1800s. The Donkin's modern cultural significance plays an essential role in South Africa's democratic history and the Bay's heritage route.
Shark Rock Pier
The recently refurbished 137 meter Shark Rock Pier is Port Elizabeth's most iconic and photographed sight along the shoreline and it is also a favourite location for a leisurely stroll.
Old Grey Institute
Sir George Grey provided the land for the Old Grey Institute and the school was built in 1859 and declared as a monument in 1963.
SAMREC
Port Elizabeth's Marine Bird Rehabilitation and Education Centre gives hope to Algoa Bay's marine birds through rescue and rehabilitation and plays a pivotal role in educating the public about the plight of the African Penguin.
Holy Trinity Anglican Church
The Victorian Gothic Holy Trinity Anglican Church, one of Port Elizabeth's heritage sites, was constructed in 1866 and rebuilt in 1898 after the building suffered severe damage cause by a fire.
Port Elizabeth: A Two-Toned Message
"When you photograph people in colour, you photograph their clothes. But when you photograph people in black and white, you photograph their souls!"
-Ted Grant
Look at the Nelson Mandela Bay and open yourself up to the city's heart; appreciate the colours, experience the energy and connect with Port Elizabeth's vibrant soul.
Words and photos by Anje Rautenbach, travel blogger at Going Somewhere Slowly - follow her journeys around South Africa on Facebook, Twitter and Instagram.

Featured Posts
24 June 2019 | Anje Rautenbach

Are you looking for a bit of luxury, style and panache when it comes to travelling? While…

17 June 2019 | Eleanor Douglas-Meyers

With the school holidays and winter in full swing, the phrase; "I'm so bored" is likely to…

12 September 2018 | Anje Rautenbach

September is one busy month; it's the start of spring, there's rugby and also heritage…